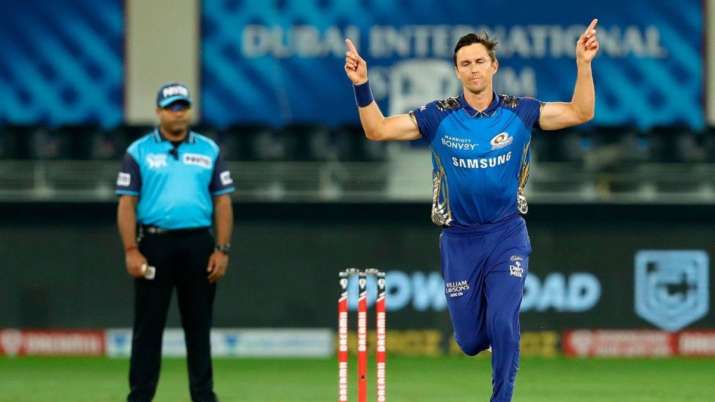 ILT20 Playoffs: The MI Emirates team are eyeing a title in the inaugural edition of the ILT20 League as the four teams are set to play in the playoffs. MI Emirates, who are one of the four teams to reach the final four, will be locking horns against Dubai Capitals in the Eliminator on February 9. Meanwhile, Trent Boult, who is crucial in helping the MI Emirates to reach the playoffs, has opened up on his memorable moment in cricket.
Boult credited the MI franchise for their research and hard work and termed the 2020 IPL win as one of his best moments in cricket. "The 2020 IPL campaign with the Mumbai Indians was probably one of my finest cricketing memories. It was Covid and coming to a new environment, was excited to come into a prestigious franchise. To get a chance to play under Rohit Sharma alongside Kieron Pollard, and the coaching staff, and work so hard across the league stage and reaching the knockouts, and push forward to win the trophy was obviously one of the highlights of my career so far," the Kiwi star said.
He also credited the management for keeping things simple. "The things I learnt from them (MI team management) are how they like to keep things simple, how much they support the guys to do the job and also the amount of work they put in while preparing and research, which is very important when you go into a new tournament like the ILT20. This is the reason why we are here in the play-offs," he added.
Boult also hailed the MI Emirates head coach Shane Bond and hoped that the team can win the ILT20 title. "I have known Shane for a long time, and had the experiences with him at the Mumbai Indians, before moving to the MI Emirates. It's been an enjoyable one as well. He's a guy who keeps it very clear, he's nice and calm under any situation which is a key attribute for any coach. He's been leading the group very well, and hopefully can take it all the way," he said.
The four teams to reach the playoffs of the ILT20 are MI Emirates, Dubai Capitals, Gulf Giants and Desert Vipers. The Giants and Vipers finished 1 and 2 on the points table and will lock horns in the first qualifier on February 8.