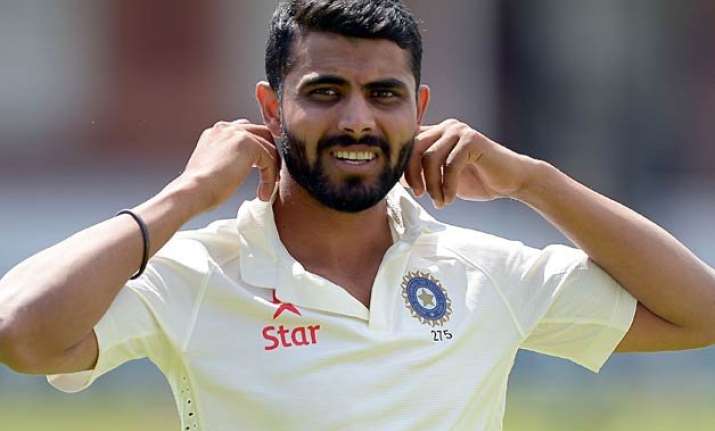 New Delhi: Admitting that he spent his time with friends and horses after being dropped from the Indian cricket team, all-rounder Ravindra Jadeja has said that his strengthening work before the Ranji season made his chances of a comeback stronger.
Jadeja was ignored after playing an ODI against Bangladesh in June this year, but once again found favour when the selectors picked the 16-member squad for the upcoming two Tests against South Africa starting November 5.
"Couple of months before the start of the season, after I played my last ODI in Bangladesh I stayed away from cricket. I didn't go anywhere near a ground or bat or ball or did anything related to cricket.
"I had decided that I have to start the Ranji season afresh. I had decided to switch my mind off cricket and so got involved in other activities. I spent time at my farm house with my horses and spent time with my friends," Jadeja told BCCI.TV.
Jadeja has picked up 24 wickets in just two Ranji Trophy matches for Saurashtra, bagging a 10-wicket match haul in each game. The 26-year-old player give an insight on his pre-training regimen before the start of domestic season.
"When preparations started a month ahead of the Ranji Trophy season, I decided this is my time and I have to focus and work on my strengths and come back into the team. I played district-level matches. I thought that all the match practice that I can get ahead of the season is good.
"Whatever matches I played was an opportunity and challenge for me to perform since the upcoming series is in India. Luckily, the season started and I did well at the start itself. The timing was right for everything," he said.
"It was good thing that I could perform. Sometimes, it so happens that you have to wait for five-six months to prove yourself and get back into the (national) side. So I would say that I was lucky that things fell into place for me at the start of the season itself," he added.