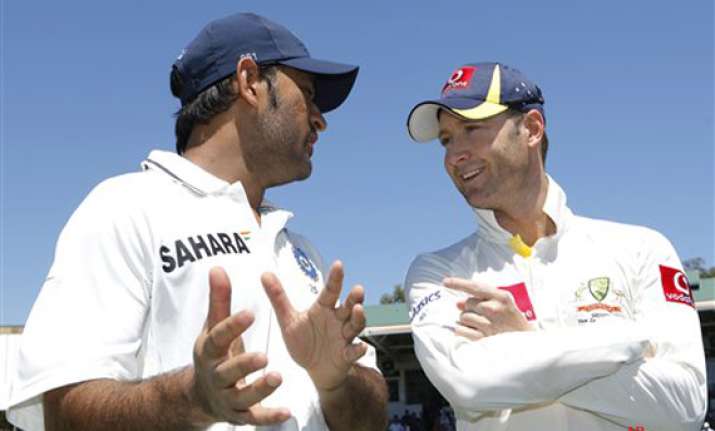 Adelaide, Jan 28 : Lambasted at home for their poor performance, senior Indian cricketers got some unexpected support when Australian captain Michael Clarke today said they are good enough to turn it around soon like his predecessor Ricky Ponting.

"They are a very good team, a lot of experience, a lot of knowledge. I'm pretty confident they'll turn things around," said Clarke after registering a 4-0 scoreline against the tourists in the Test series today.

"I have the utmost respect for every single one of their players, they have achieved a lot of as a team and achieved a hell of a lot as individual players, I hope they continue to have success in Test cricket and their senior players can play a big part in that."

The trio of Sachin Tendulkar, Rahul Dravid and VVS Laxman is under intense pressure after failing to make a single hundred in the series.
Clarke gave the example of Ponting who was a massive success in the present series, scoring a double hundred and a century. Ponting was struggling to retain his place in the side when he came into the series.

"Now we're saying he's batting as good as he's ever batted. When you're not performing, you need to hang in there.  I'm confident they can turn it around. I don't really want to get involved in what India's plans are and how that's going to work.

"Fortunately I don't have to answer that question because that is for the Indian team, that is for MS Dhoni and the Indian selectors to talk about and think about and assess.
"Today I sit on the other side and say the work we have done over the last 12 months. We're seeing some rewards and it's satisfying," said Clarke.