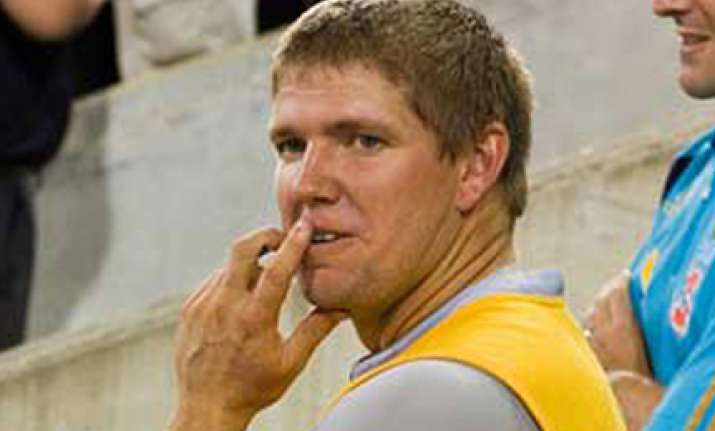 Australian all-rounder James Hopes will miss the second one-dayer against India, while the pace duo of Brett Lee and Mitchell Johnson are doubtful starters for Wednesday's tie in Nagpur.
 The first one-dayer at Vodadara yesterday took a toll on the Australian team with Hopes suffering a right hamstring strain, Lee complaining of right elbow soreness and Johnson complaining of a left ankle problem.
 "James Hopes, Brett Lee and Mitchell Johnson all underwent scans in Baroda this morning," Australian team physiotherapist Kevin Sims said in a statement.
 "James has suffered a minor right hamstring strain. He will therefore be unavailable for the next game however is expected to be available for the latter games of this series.
"Brett Lee has a mild right elbow strain and will continue to be treated and assessed prior to the next game," he said.
"Mitchell Johnson suffered an inversion strain of his left ankle. He will now receive treatment and as with Brett it will depend on how he responds to treatment over the next two days before a decision is made on his availability for the second game of the series," Sims added. PTI