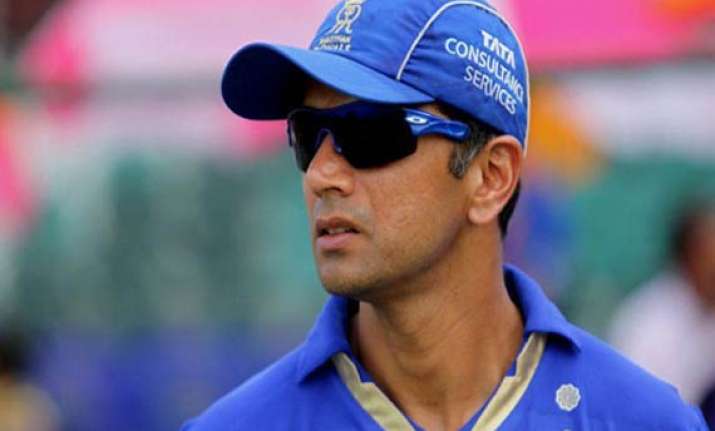 New Delhi: Rajasthan Royals mentor Rahul Dravid hoped that luck would favour them at their new home in Ahmedabad like it did in Jaipur in the Indian Premier League (IPL).
The former India captain said Wednesday that Rajasthan Royals will miss playing at their home ground, the Sawai Man Singh Stadium, in Jaipur.
Their home matches were controversially shifted to Ahmedabad after the Rajasthan government refused to give a no objection certificate (NOC) due to the general elections.
"Obviously we will miss playing at the Sawai Man Singh stadium. We had great results there. This year is a bit of unique. We have a new home at the Sardar Patel Stadium in Motera and hope we will have some success in Ahmedabad," said David.
The key in India will be adapting to different ground conditions, he said.
"In India we will be playing in different grounds in different conditions. We wil be playing four-five matches in Ahmedabad. The target is to win matches and score a run more than the opponent. We have done well in UAE and have won more matches than we lost. We hope to continue the good form," said Dravid.
Dravid also hoped that Tuesday night's thrilling winning against Kolkata Knight Riders will stand in good stead for the team.
"We have played well in all the five matches except a couple of games in which Glenn Maxwell took away the match from us and against Chennai Super Kings. We have some new players in the unit and team is going forward. Last night's win against Kolkata Knight Riders was a good one and has done a lot for the confidence of the side," he said.
Dravid also said that other players in the side would also get a look in.
"We have seven-eight foreign players and only four of them can be a part of the playing eleven. Selecting the playing eleven is a tough task. But we have to make the young players feel that they are a part of the side. We have to give them enough time to practice, so whenever they get a chance they can perform," he said.