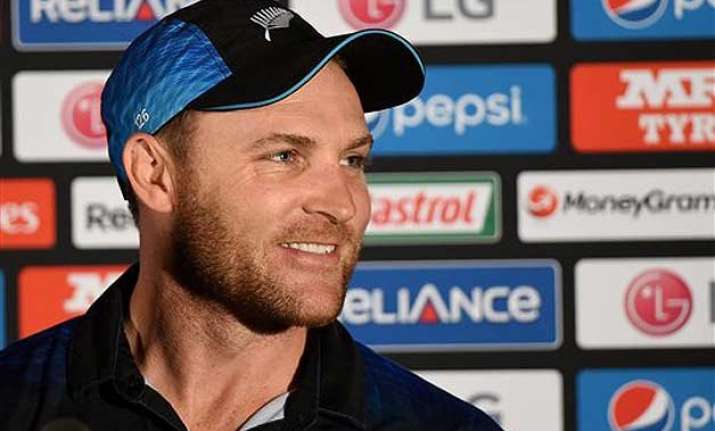 Melbourne: New Zealand captain Brendon McCullum today kept everyone guessing about his retirement from ODI cricket as he didn't want the spotlight to be drawn away from Australia's convincing victory in the World Cup final.
Asked if he would be following Michael Clarke in announcing ODI retirement, McCullum neither denied nor confirmed.
"There may be guys within our group who will retire. We'll let the dust settle on this one, and we certainly won't look to grab any headlines over the next couple of days because they belong to Australia and they've earned the right to do so. We'll let the dust settle," the skipper was evasive.
But he did drop hints that there are some announcements about impending retirements in the offing.
"We'll be gracious in defeat and then we'll work a plan over the next couple days for the some guys who may look to retire. But yeah, I think it's the right thing to allow Australia to bask in the glory of their success."
He took the opportunity to also congratulate Clarke on a fantastic ODI career.
"First of all, I think Michael Clarke, he's been an outstanding cricketer for Australia. I think his captaincy has been brilliant throughout his tenure. He deserves to bow out a World Cup winner. Sometimes there is a bit of romance in this game, and I think there was one of those occasions tonight. Congratulations to Michael, and he thoroughly deserves the achievements that he's had," McCullum said.