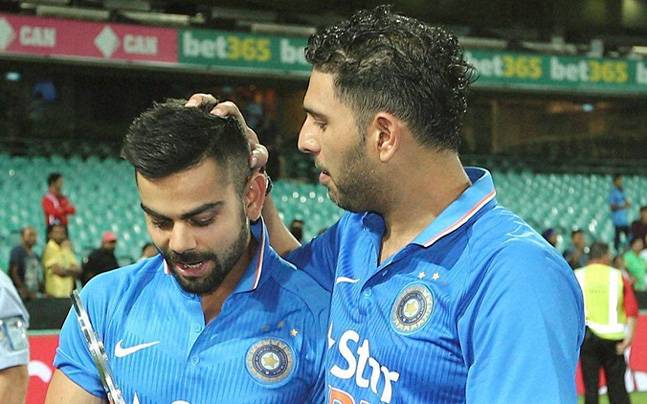 Indian cricket Virat Kohli may be earning crores of rupees and could undoubtedly be one of the world's richest cricketers, but when it comes to spending money, he is the biggest miser. Yes, that's what his friend and teammate Yuvraj Singh recently said about him. 
In an interview to Radio Mirchi, Yuvraj Singh spilled the beans on Indian cricket team's outings and said that Virat Kohli was the 'sabse bara kanjoos' (biggest miser) in the Indian team.
Yuvraj said, "There have been many misers in our team, especially the seniors and I cannot reveal their names because this is a very sensitive issue."
"I don't how to explain. It's like this is yours and this is mine, you will pay for this one and I will pay for that one. You know, in our Punjabi culture, we don't have that, if we are going out, then one person pays but some people are different and currently, Virat Kohli is the biggest miser. So, every time we go out, it's me always paying and I have to force him to give the money," he added.
Yuvraj spoke candidly on many other issues in this interview. To know more about the interesting anecdotes about Kohli and other contemporary players, watch this video!