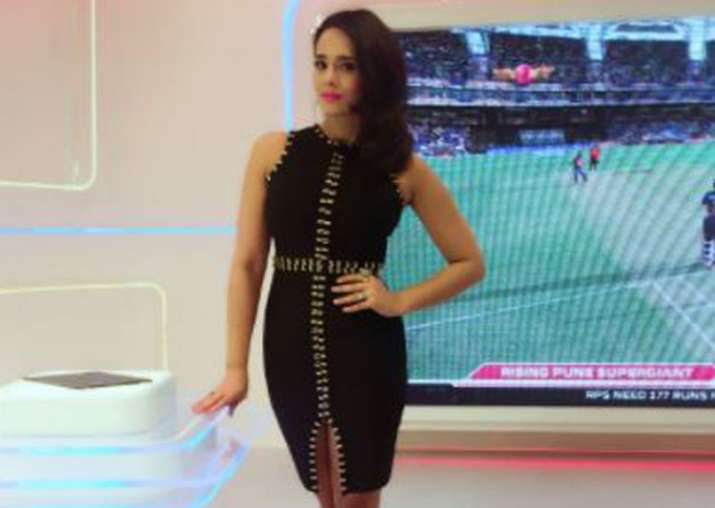 Social media is a great leveller, it can make you an overnight star but at the same moment, it will put you in such a situation that will make you question your tiniest of the move. Cricket anchor and cricketer Stuart Binny's wife Mayanti Langer, who was recently in Kanpur for the coverage of the 3rd ODI between India and New Zealand were in the thick of the things after she posted a screenshot on her Twitter handle of a strange Wi-Fi username on her phone.
Mayanti spotted a Wi-Fi network named after India discard Suresh Raina. Raina, who plays for Uttar Pradesh in the Ranji Trophy, he has played a lot of his domestic cricket at the same venue. Mayanti tweeted the screenshot after the Team India won the third and final ODI of the three-match ODI series against New Zealand, the hosts clinch the series 2-1. 
Mayanti tagged Raina and tweeted: "Hi @ImRaina possible to get the password to your network?"
Hi 🙋🏻 @ImRaina possible to get the password to your network? 😃 #Kanpur #IndvNZ pic.twitter.com/z0FUJ31tLp

— Mayanti Langer Binny (@MayantiLanger_B) October 29, 2017
Not surprisingly enough, the Twitterati latched on to this golden opportunity and trolled not just Mayanti's upfront query but also the star all-rounder Raina!
Here are some of the funny tweets:
Kanpur me @ImRaina ka Network sabse strong hai 😁

— Manish Shahi / मनीष शाही 🇮🇳 (@sannushahi94) October 29, 2017
Ask his nephew. He deals with such things. :D

— Ashwin Natarajan (@ashwin91) October 29, 2017
Try MSD as password!!!#bromance
🙏😁

— Rebel (@IndomitableSelf) October 29, 2017
yes the password is "Mera NumberKabAayega" @ImRaina

— Er Mujib Ansari🇮🇳 (@Mujibansari6) October 31, 2017
Jio Dhan dhana dhan

— Brijesh RavaL (@iamrB_srk) October 29, 2017
It is 'ban_yoyo_tests_please' 🤣

— Tarun (@YearOfMonk) October 29, 2017
Stuart Binny is Legend

— Saurabh (@sauri_1211) October 31, 2017
It's "No short balls please!"

— Manish Shaw (@manishS34) October 29, 2017
Raina has been out of Team India for a long time now and is working hard to earn his place back in the team. He is currently captaining the Uttar Pradesh team in the Ranji Trophy. The 30-year old was in news earlier when he failed the much-hyped 'Yo-Yo Test' along with veteran batsman Yuvraj Singh.