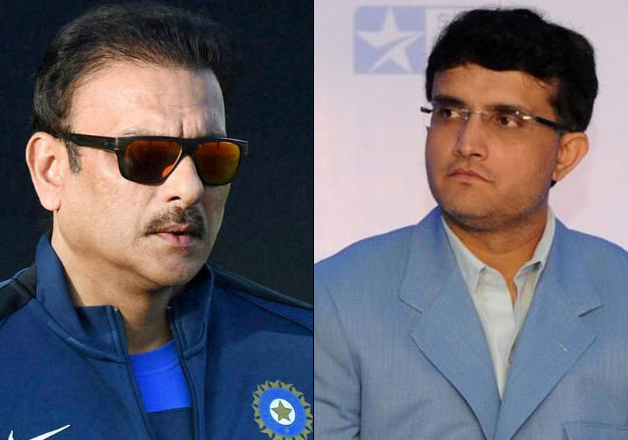 New Delhi: Heating up the ongoing debate over the selection of Anil Kumble as the Head Coach of the Indian Cricket Team, Ravi Shastri has disclosed that former skipper Sourav Ganguly didn't even attended his interview for the post.
Talking to a leading daily, Shastri revealed that his interview was conducted between 5 pm to 6 pm and Saorav Ganguly was away at that time from the office of the Cricket Association of Bengal (CAB) in Kolkata.
Ganguly was a member of the high profile four-man committee formed by BCCI to pick India's new coach that also included Sachin Tendulkar, VVS Laxman and BCCI convenor Sanjay Jagdale.
While Laxman and Jagdale were present at the Taj Bengal hotel, Tendulkar joined in from London via Skype to interview Ravi Shastri who was video linked from Bangkok.
Ganguly, who was attending a meeting of CAB's working committee, was called upon a several times but didn't responded. He came out of the meeting at 6:30 pm.
The BCCI's Cricket Advisory Committee had interviewed 21 candidates including Shastri before finalising Anil Kumble's name. Former Australian players Tom Moody and Stuart Law, retired English first class cricketer Andy Moles and former Indian batsmen Lalchand Rajput and Pravin Amre were other names that were shortlisted by the powerful panel.
If reports are to be believed, Shastri was in pole position to win a stint as head coach until Kumble made a late entry. Reports say that Kumble was not even on the 21-man shortlist for the final interview by the Cricket Advisory Committee.
However, it was former skipper Ganguly who pushed Kumble's name and won the support of Tendulkar and Laxman which was later endorsed by BCCI president Anurag Thakur.