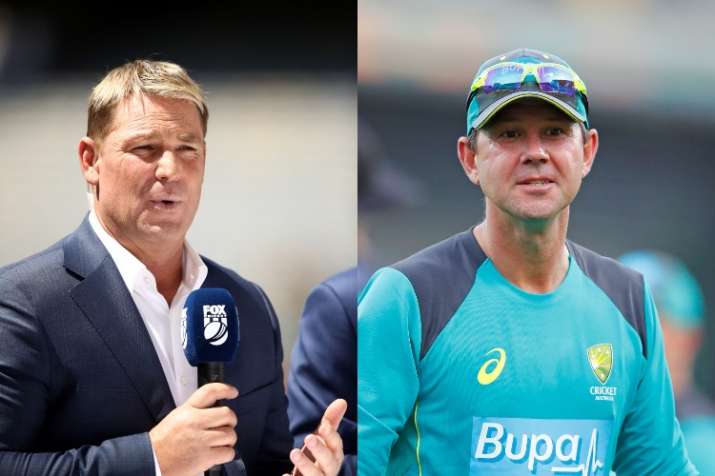 Rajasthan Royals brand ambassador Shane Warne is not in favour of former Australia captain Ricky Ponting holding a position in the upcoming 2019 Indian Premier League because of his commitments with Cricket Australia. 
Ponting, who is the head coach of Delhi Capitals, is also a part of Australia's coaching staff for the ICC 2019 World Cup. Warne believes that Ponting should be focussed on Australia rather than the T20 league, citing the example of Ravi Shastri, who had to leave the IPL governing council in 2015.
"But on the first point, this is not for me to say but if the BCCI decides Ravi Shastri cannot be part of the IPL, then I don't see how Ricky can be," Warne told Mumbai Mirror.
In 2015, Shastri, who at the time was team director of India, was removed by the Board of Control for Cricket of India (BCCI) due to a potential conflict of interest. He was a part of the IPL governing council since it's inception. 
Ponting, a two-time World Cup winning captain, has been the latest addition to the Australian team management to bolster their batting in the 50-over mega event, followed by the Ashes.
The former skipper will work alongside coach Justin Langer as part of CA's "changes to the coaching structure (that) will see him focus on working closely with the ODI batting group".
Recently, Warne was made the brand ambassador for IPL franchise Rajasthan Royals. The legendary spinner led Rajasthan Royals to its first and only IPL title in 2008. He was the mentor of the side last season. But this year the Australian will be associated with the team in a new role. 
Warne went on to captain Rajasthan Royals for four seasons until 2011, after which he retired from all forms of cricket.