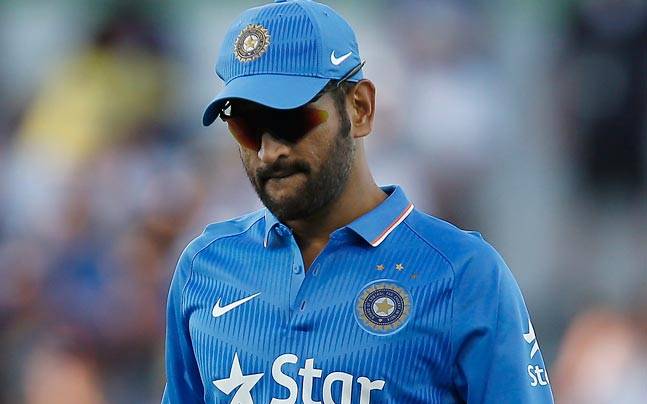 Team India failed to keep up the winning momentum as they lost to New Zealand in the fourth of the five match ODI series in Ranchi on Wednesday. 
Kiwis thrashed the hosts by 19 runs to level five-match series 2-2.
 After the loss at his home ground, India's limited over skipper M S Dhoni put onus on the bowlers and said giving away 16 extras run played a big factor at the end as India lost by just 19 runs.
"We gave a lot of runs away in extras. I felt we could have avoided that. This game was similar to Delhi where we kept losing wickets."
Dhoni said young guns like Hardik Pandya will learn from this game that not always does big hitting reap dividends.
"The wicket was getting slower. We needed small partnerships. We failed to do that. It was not too many runs.
"Cricket has evolved and the new generation like to pay big shots. If you ask them not to play they will go into a shell.
"I think they will learn from this match when to play the big shots and when to rotate the strike," he said.
Wherein, NZ captain Kane Willamson said the fact that dew did not play a part in the game helped their cause greatly after he altered the trend at this venue by winning the toss and batting first instead of opting to field.
"Coming here and not knowing whether dew will be there or not was a bit confusing. I am happy dew hasn't played a part and that worked in our favour. Besides we executed our skills to well and so won," Williamson said at the post match presentation ceremony.
Martin Guptill, who was adjudged the man-of-the-match for his 72 off 84 balls, said he did not expect his score to be the highest score of the match.
"I did not expect this. But in the end I think we fought till the end. We thought 260 would be defendable but could have scored a bit more. Our bowlers did a great job."
(With IANS inputs)