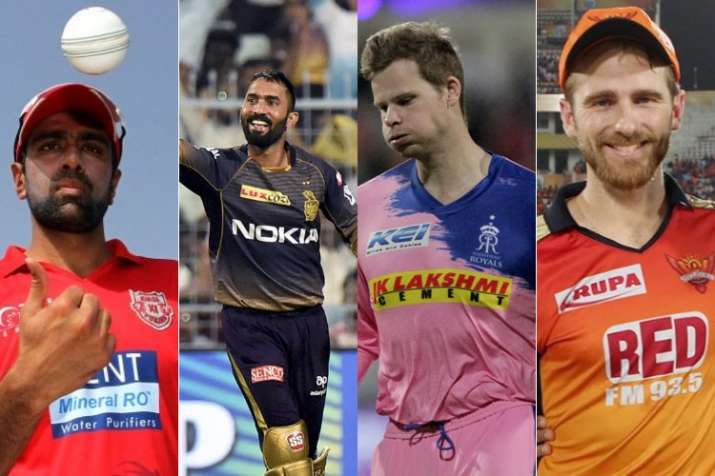 Three IPL franchises have made it to the play-offs this season - Chennai Super Kings, Delhi Capitals and Mumbai Indians. One spot remains but which IPL team can book the last berth which is left vacant? With Royal Challengers Bangalore officially being knocked out of the tournament, that leaves us with - Sunrisers Hyderabad, Kings XI Punjab, Kolkata Knight Riders and Rajasthan Royals. 
It's all to play for as matters become more intense than ever and now every clash is a must-win for each team. Depending on the games in hand, points accumulated and the net run-rate as well, the four remaining teams do have a certain advantage in each way. Here are the chances for each of the four teams to seal the last play-off berth. 
Sunrisers Hyderabad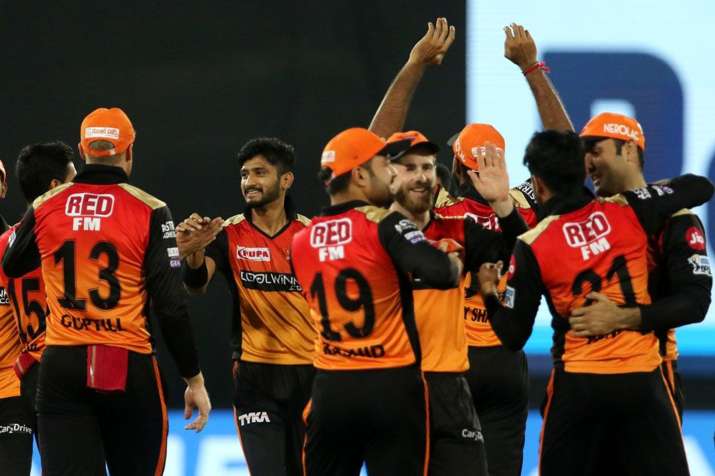 The Kane Williamson led team is currently on the fourth spot and the only team which is above RR, KKR and KXIP. Hyderabad lost to Mumbai Indians after a close battle, which saw the match going to a super over, where Mumbai claimed the third spot in the play-offs. SRH still have a chance to make it but they have only one game in hand. They are currently on 12 points and need a big win in their next clash against relegated Royal Challengers Bangalore. The Virat Kohli led team have nothing to lose and might pose a big threat for Hyderabad. A win for SRH can see them going to 14 points and a clear shot at the last berth, only, if the remaining teams do not win or have a lower NRR if either team is level with SRH on points. 
Rajasthan Royals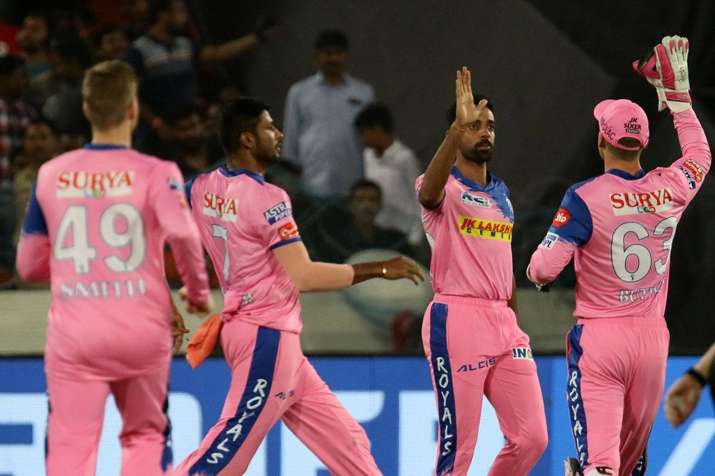 The Underdogs of the Indian Premier League have somehow again managed to climb up after a dreadful start to the season, which also saw a change of leadership as Steve Smith was named skipper. Rajasthan Royals are on 11 points and fifth on the table but only have one game in hand. In what could have been a clear win for RR in their previous clash against RCB, the spoils had to be shared due to rain. The chances for Rajasthan to make it are extremely slim as even if they go ahead of SRH (If they lose the match to RCB), Punjab and Kolkata still have two games in hand and either team can go up the ladder if they win their matches. Also, even if RR win their last league match, the Steve Smith led side will be on 13 points, with high chances of KXIP or KKR taking over. 
Kings XI Punjab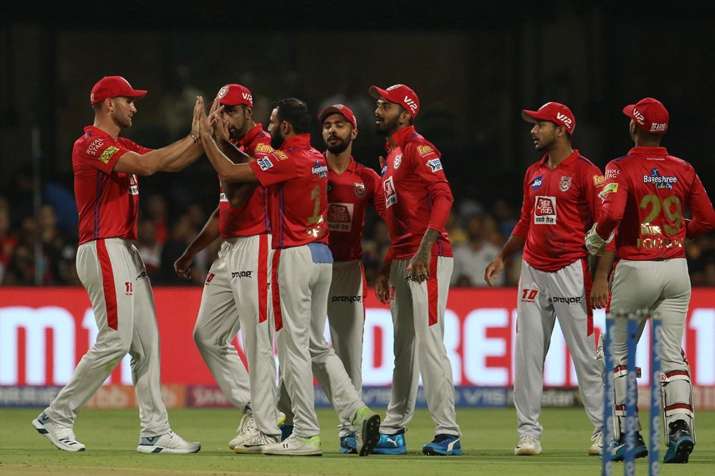 The Kings XI have been inconsistent throughout the season which has caused them the chance to drop out of the top four. From their bowling unit to their vulnerable middle-order, Punjab has not been learning from their mistakes so far. However, they do have a shot at redemption and chances of making it to the play-offs. 'Chances' because KXIP have two matches in hand. They are currently on the 7th spot, two points below SRH, one point below Rajasthan and lesser on the NRR than KKR who are also on 10 points. However, all is not lost for Ashwin's side as they need to win their remaining two matches to go to 14 points and they will need big wins to increase their NRR as SRH have a game in hand and a win for them can see them go to 14 points as well. 
Kolkata Knight Riders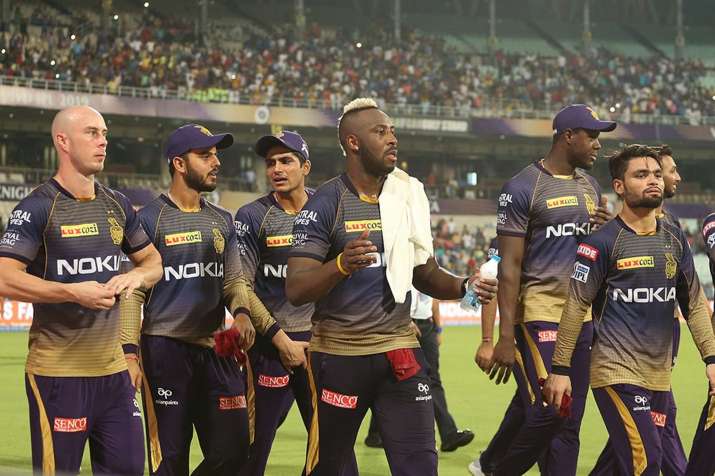 After losing six matches in a row, all hopes seemed to be lost for KKR, but the two-time champions are now back on the horse and have a chance to make it to the play-offs, but it isn't as easy as it seems for the Knight Riders. They currently sit on the sixth spot on the table, with 10 points in hand and have a slightly higher NRR than Kings XI Punjab who are also on 10 points at 7th. KKR have two matches in hand which does give them an edge in the league, but they have to win those two matches to go up to fourth. However, even if KKR win the two matches, SRH has a game in hand and a win for them (SRH) can take them to 14 points as well. The NRR can decide their fate from there on, but KKR need to win their remaining two matches, however, KXIP is in a similar situation. Punjab host Dinesh Karthik's side on May 3 and a win for either side can hand the winner a chance to get closer to the play-off berth. 
Games in hand - 
Sunrsiers (1) vs Royal Challengers Bangalore
Rajasthan Royals (1) vs Delhi Capitals
Kings XI Punjab (2) vs Kolkata Knight Riders, Chennai Super Kings
Kolkata Knight Riders (2) vs Kings XI Punjab, Mumbai Indians