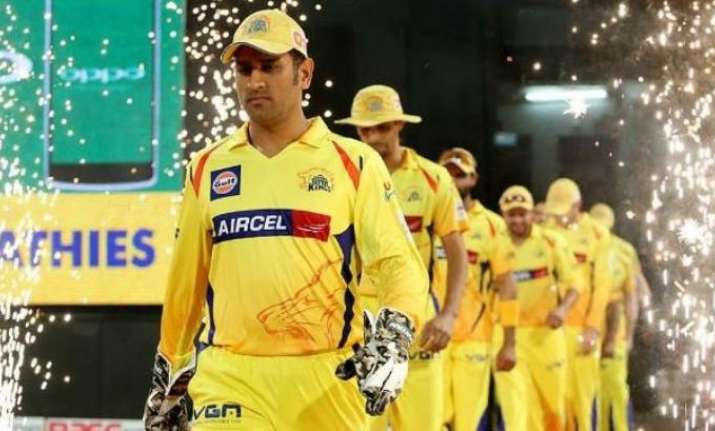 Every team would want to have a role model and a mentor like the former India skipper Mahendra Singh Dhoni, but the 36-year old batsman revealed why he wanted to stay with the yellow brigade despite many teams approaching him before the Indian Premier League 2018 player retention in January.
The batsman-wicketkeeper spoke about how many franchises had approached him ahead of the IPL 2018 Player Retention event but it was Dhoni who said that heart lies at Chennai Super Kings.
"A lot of people approached me, I can tell you that. But, you know, I can't think (of) not coming back to CSK," said MS Dhoni.
The limited-overs player spoke about the love he has received from the Chennai Super Kings' fans over the years he has been with the franchise and also lauds the franchise's team management for holding on during a rough phase they have experienced during the last two years.
"And as I said, it is because of everything - what we been through, how we have conducted ourselves, how the management has been, how the players have been, how the fans have been. I always keep saying, you know, it is like a second home to me. The fans have over here have literally adopted me, they accept me as their own. There can't be a bigger compliment than that. This is a special place and that thought of being with any other franchise was never a question. So that was a very easy answer for me," he further added.
Besides the former captain, the Southern team have also retained Ravindra Jadeja and Suresh Raina as the team wanted to stick to their core members on their return in the 11th edition of the league. 
Dhoni paved the way for Chennai Super Kings where he helped the team win the IPL back-to-back in 2010 and 2011 and also saw off the Champions League in 2010.