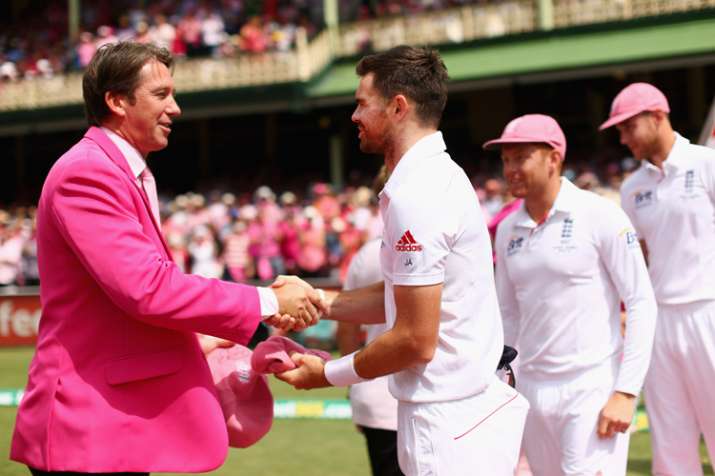 James Anderson is set to become the most prolific fast bowler in the history of Test cricket and Australian great Glenn McGrath believes that once the England paceman owns the record, his tally will never be beaten.
The 36-year-old Anderson needs seven wickets to overtake McGrath's haul of 563 when he spearheads England's attack in the fourth Test against India which starts on Thursday.
"Jimmy Anderson deserves everything he gets, and even though he is an Englishman, I will be delighted for him when he goes past my record," McGrath wrote in the UK's Daily Mail newspaper.
"It is only a matter of time now before he gets there, he should do it this week in the fourth Test at Southampton, and I will be getting in touch with him as soon as he does to say well done. I have an awful lot of respect for Jimmy. I believe once he goes past me he will never be beaten."
McGrath, 48, who retired in 2007, is fourth on the list of Test wicket-takers, behind spin bowlers Anil Kumble (619), Shane Warne (708) and Muttiah Muralitharan (800).
England leads India 2-1 in the five-match series.