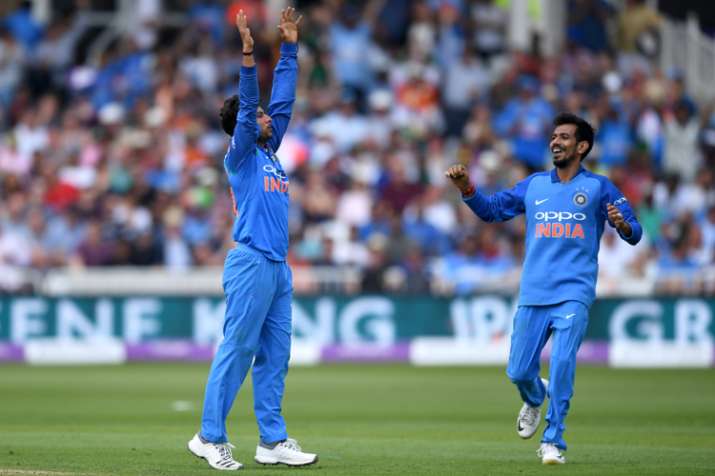 Former India opener and IndiaTV cricket expert Virender Sehwag has said that India being the only consistent team in the shorter formats across conditions is the favourite to win the Asia Cup for a record sixth time as the other teams are either weak or mercurial. 
During IndiaTV's show 'Cricket Ki Baat' Sehwag said: "If you look at the other teams in the tournament, Sri Lanka is not the same team as it was a few years ago and so is not supposed to mount a serious challenge. With Pakistan, one is never sure which team will turn up on a particular day, as they can be great or poor on any given day. India is the only team to play well consistently in the shorter forms across the world and therefore should win the Cup again."
On Bangladesh, Viru feels that they don't pose any threat to the Men in Blue outside the subcontinent as they have hardly ever beaten India in foreign conditions.
"Bangladesh have defeated India before and are a dangerous team but only in their own backyard. Outside the subcontinent they have hardly ever defeated India and so there is not enough evidence that could prove that they are serious contenders for the title," said Viru.
India are scheduled to play their first tie against debutants Hong Kong on September 18 followed by the highly anticipated clash against archrivals Pakistan the next day. The former opener also feels that playing back to back matches in Dubai will prove to be a challenge and should have been avoided.
"International players these days have the ability to switch easily between different formats, so playing the Asia Cup just after the England Test series won't be a huge problem. But I don't like the scheduling of back-to-back matches in this day and age when cricketers are already travelling and playing around the year. The reason is that you don't get enough rest between matches which could affect your performance on the field," opined the 104-Test veteran.
The 'Sultan of Multan' though pointed out that the Asia Cup might prove to be a challenge for the Indian spinners as they will be up against batsmen who are brought up playing spin as opposed to their Australian, English or South African counterparts.
"Kuldeep (Yadav) and (Yuzvendra) Chahal have been quite successful over the past year or so but during the tournament, it will be challenging for them to prove themselves against subcontinental batsmen who have been playing spin since they were kids. India can't rely on the fast bowlers to take wickets as the surfaces in UAE are going to be pretty flat with almost no assistance for the pacers," asserted Viru.
Sehwag also backed wicket-keeper MS Dhoni to continue in his role till the 2019 World Cup as the younger lot including Hardik Pandya, Manish Pandey et al have a lot to learn from the ex-India captain.
"Dhoni should be there till 2019 World Cup as the other players like Pandya, Chahal et al can benefit from him a lot and pick his sharp cricketing brain on a number of issues. After the World Cup, India can assess his performance and decide accordingly," concluded the Delhi-born legend.