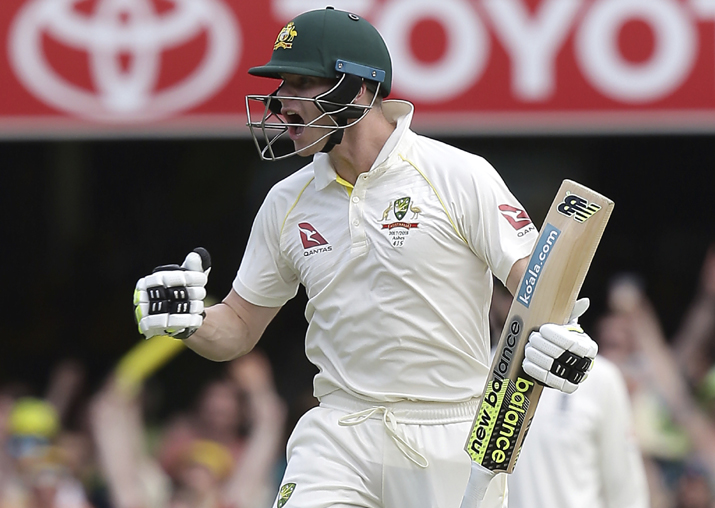 Australian skipper Steve Smith today joined the elite group of two legendary batsmen - Sunil Gavaskar and Don Bradman, of hitting fastest 21 Test centuries. With this knock, Smith broke master blaster Sachin Tendulkar's record to achieve this incredible feat in just 105 innings.
Smith's fourth Test hundred of the year came while playing against England in the first Ashes Test currently being played at the iconic Gabba. Before this, the 28-year-old batsman had made three centuries during Australia's tour to India early this year.
While Sunil Gavaskar and Don Bradman took 98 and 56 innings, respectively, to score 21 Test tons, Sachin Tendulkar batted for 110 innings to achieve this milestone.
Also, this was Steve Smith's slowest hundred for his side in the Ashes since David Boon's century at Lord's in 1993. Boon had faced 284 deliveries to reach a hundred.
Besides, this was also Smith's slowest ton of his career.
To get to this century, Smith had to face 261 balls. Smith's first 50 came off 112 balls while his second took 149. Earlier this year, Smith had played 227 deliveries in Ranchi against India to his a century.
In total, Smith now has 11 centuries at home and 10 overseas. Interestingly, 19 of his 21 Tons have come in the first innings of a Test match.
This was Smith's 13th Test century as captain, equalling Greg Chappell. He took over the reigns of Australian cricket in December 2014.