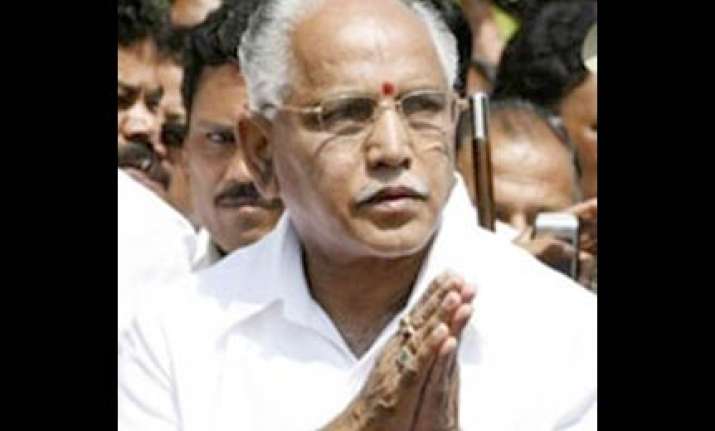 Karnataka Chief Minister B S Yeddyurappa on Saturday sobbed on television and confessed to "ditching" confidantes under pressure from dissident Reddy brothers, who were still holding out despite a reported compromise formula. 
He also apologised to the flood victims saying he has been distracted from concentrating on rehabilitating flood victims in the state because of dissidence. 
"For my selfish ends, I was forced to ditch those who were trusted my trusted people.  Be it Shobha or Baligar. Even God will not not forgive me for this," he told Kannada channel "Suvarna". 
Under pressure from the brothers, the Chief Minister yesterday transferred his Principal Secretary P V Baligar to another department and is said to have promised to sack Rural Development Minister Shobha Karandlaje, from the Cabinet.
"I apologise to the flood victims. When they are facing so many problems, we should not not have wasted time on this crisis," Yeddyurappa said. 
He said the people he trusted did not not support him. "I should have not not been distracted. The Chief Minister," said. PTI