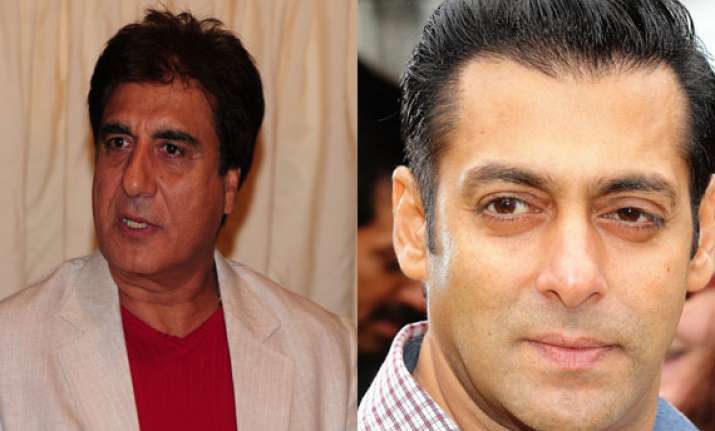 New Delhi: To boost his poll prospects, Congress candidate from Ghaziabad, Raj Babbar, is planning to rope in his "good friend" actor Salman Khan who is said to be popular among young voters.
According to a senior Congress leader, Babbar had approached Khan with the request. However, the actor has sought some time before taking a call on the matter.
"Two days back Babbar called Salman Khan and requested him to spare some time for campaigning. However, Khan has reportedly asked Babbar to give him two-three days to arrive at any conclusion," said the Congress leader, who is looking after the management of Babbar's poll campaign.
"Babbar even talked Salman's father Salim Khan, but he reportedly suggested him to directly talk to him (Salman) on the matter," he also said.
The Congress leader also said that Babbar wants Salman, who is popular among youth, to be a part of his roadshow, so that more people are attracted towards him.
"We are also considering other names from Bollywood to boost party's campaign in Ghaziabad. Our party has been getting good response from people during poll campaign these days," he said.
Former Indian Army chief V K Singh is contesting elections from Ghaziabad on a BJP ticket while the Aam Aadmi Party (AAP) has fielded Shazia Illmi from the constituency.
Besides, Samajwadi Party leader Sudan Rawat and BSP leader Mukul Upadhyay are also contesting from Ghaziabad Lok Sabha constituency.