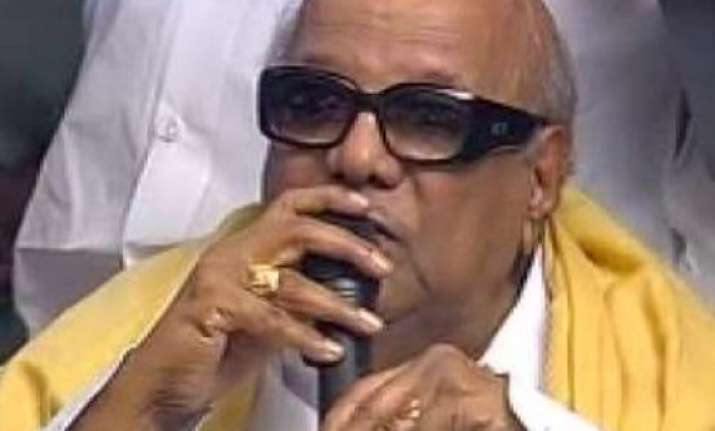 Salem (TN): In a veiled hint at supporting a Congress-led government, DMK chief M Karunanidhi today said his party will extend a hand to those who are against communalism and support minority communities.
"DMK will welcome whoever gives a hand (Congress symbol) to support minority commuities and are against communalism," Karunanidhi said at an election meeting here.
Attacking Chief Minister Jayalalithaa, he said she was facing a disproportionate assets case in a Bangalore court.
"The proceedings are being dragged on and today the Supreme Court had granted a stay."