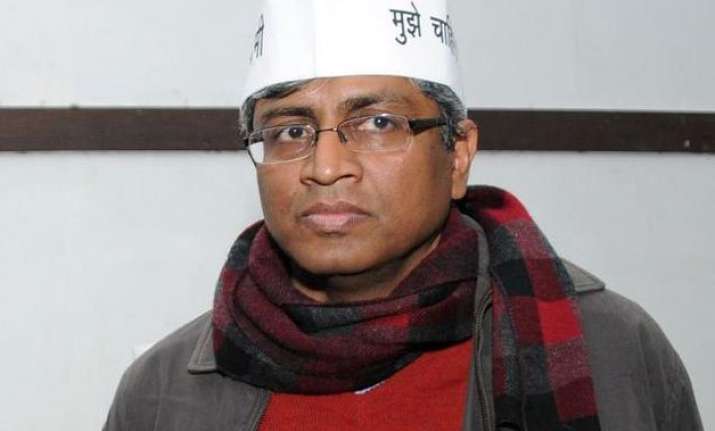 New Delhi: Even as Arvind Kejriwal came under fire for continuing with his speech as the tragedy of the farmer's suicide unfolded at Jantar Mantar, AAP leader Ashutosh, in a mocking statement, said that the next time anybody tries to commit suicide, he would tell Delhi CM to climb the tree and rescue him.
"If Arvind had stopped his speech midway, there would have been a stampede-like situation. And why are we being blamed? What did the policemen do? Not even a single policeman moved despite repeated requests by the CM.  
"The next time anyone tries to commit suicide, I will ask the Delhi CM to climb the tree and save him," he said before, later, apologising for the statement.
41-year-old Gajendra Singh, a resident of Dausa district and father of three, took his life by hanging himself from a tree, while Delhi Chief Minister Arvind Kejriwal was addressing a farmers rally on the issue of Land Acquisition Ordinance.