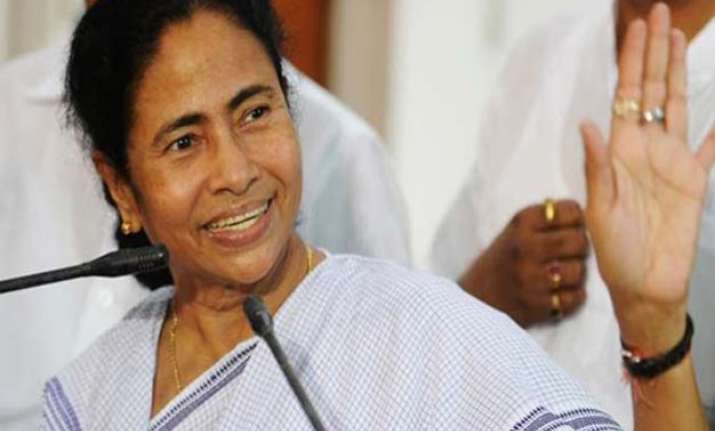 Kolkata:  In the wake of flood-like situation in several parts of West Bengal following heavy rain, Chief Minister Mamata Banerjee on Sunday said a three-member committee has been formed to monitor the situation and take appropriate measures.
"Birbhum, Murshidabad, and parts of Burdwan and South 24 Parganas districts have been inundated. We have set up a committee which is constantly monitoring the situation," Banerjee told media persons before leaving on a five-day visit to Britain.
The meteorological department has forecast heavy to very heavy rainfall in several districts, including Murshidabad, Burdwan, Howrah, North and South 24 Parganas as well as Kolkata, for the next 48 hours.
Banerjee said she would personally monitor the situation.
"I, too, will be monitoring the situation and if it worsens I will rush back," the chief minister said.
State Congress president Adhir Ranjan Chowdhury slammed the state government for not taking adequate measures for those affected by the heavy rains.
"The chief minister has time to visit London, but she is least concerned about thousands of people affected by the rains. Several thousand people have been displaced and they don't have any shelter or food, but the state government is not bothered," said Chowdhury.
However, state irrigation minister Rajib Banerjee said the situation was under control and the state government was well prepared to tackle any exigency.
"We have set up a control room, a committee has been formed and we are constantly monitoring the situation. Whatever steps are required, we are taking," said Rajib Banerjee.