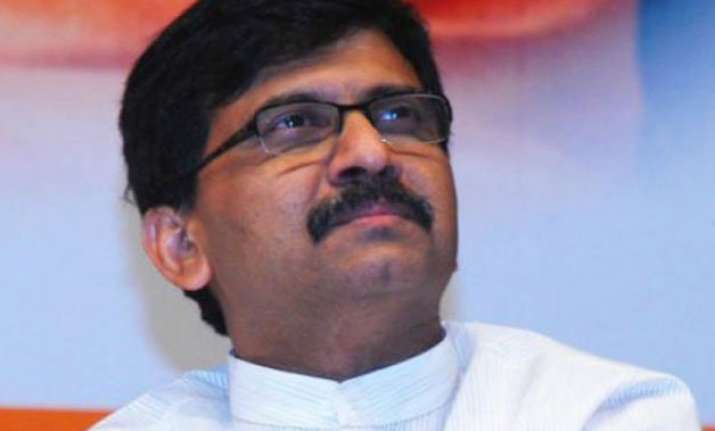 Mumbai: A war of words has ensued between ruling partners BJP and Shiv Sena after a leader of Uddhav Thackeray-led party alleged "wrongdoing" in a project to install LED lights in 100 cities, including Mumbai, where it controls the civic body.
An article written by Sena spokesperson and MP Sanjay Raut in the party's daily mouthpiece Saamana, objected to the BJP-backed plan to install LED lights in the city. The Sena wants the Brihanmumbai Municipal Corporation (BMC) to replace the new white LED lights at Marine Drive with yellow sodium vapour lamps.
Raut said that Union Minister Piyush Goyal is instrumental in "the business of installing LED lights in the country at a cost of Rs 25,000 crore to Rs 30,000 crore". "If a probe is ordered, at least two (BJP) ministers will lose the beacons on their vehicles," Raut wrote.
Reacting strongly to Raut's allegations, BJP Maharashtra state unit president Raosaheb Danve said, "We don't take these charges seriously. This is because it is not just today, but ever since the day the government came to power, they (Sena) have made such allegations against us".  
"They (Sena) have not been able to prove any such allegations. Therefore, I want to tell our friends (Sena) to stop making such baseless allegations," Danve said.  
Asked about Raut naming Union Minister Piyush Goel in his article published in Saamana daily, Danve said, "Raut is a journalist and he should write in his newspaper instead of asking Anna Hazare to take up the issue".  
When asked what could have prompted Raut to make such allegations against BJP ministers, Danve replied, "Their main grudge is that Maharashtra Chief Minister is from the BJP".  
Meanwhile, Congress said that allegations levelled by Raut about LED lamps are "serious" and sought a probe.  
"The charges are serious. They should be probed by a competent authority," MPCC spokesperson Sachin Sawant said.