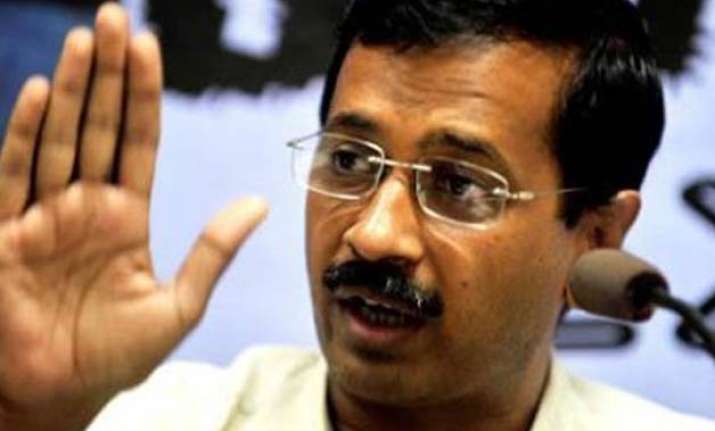 New Delhi:  Delhi Chief Minister Arvind Kejriwal today raised doubts over the independence of the Central bureau of Investigation which was last week assigned to investigate the high profile Vyapam Scam.
While questioning the autonomy of the India's top investigating agency in New Delhi at a function to felicitate whistleblowers, Kejriwal said, "Even the CBI belongs to the Centre."
Last week, Madhya Pradesh Chief Minister Shivraj Singh Chouhan, whose government has been under attack from the opposition Congress, called for a CBI inquiry, attributing his decision to "a wish to honour public sentiment".
Chouhan has been in the centre of the rising controversy over the scam in which more than 40 people have died mysteriously and the matter has reached the Supreme Court, which has ordered a Central Bureau of Investigation inquiry.
Attorney General Mukul Rohatgi had told the court that he has instructions from the Madhya Pradesh government to let the CBI take charge of the sensational case. The opposition Congress and Aam Aadmi Party have vociferously demanded his resignation.
Vyapam is named after a state board Vyavsayik Pariksha Mandal that conducts qualifying tests for colleges and jobs as government teachers, doctors and policemen. Lakhs of candidates allegedly paid bribes to manipulate the exam process, including hiring proxies to take the test for them. The scam came to light in 2013 and has since assumed mind-boggling proportions, leading to the arrest of nearly 2,100 people.