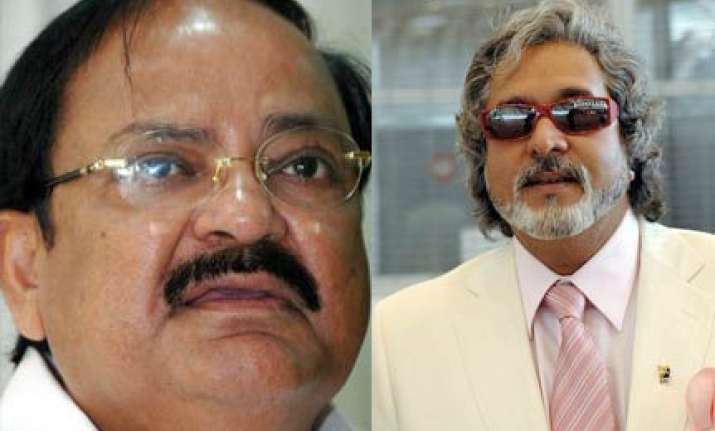 BJP's M Venkaiah Naidu and Ayanur Manjunath, Congress leader Oscar Fernandes and liquor baron Vijay Mallya, who was a JDS-backed independent candidate, were on Thursday  elected to Rajya Sabha from Karnataka. Naidu and Manjunath got 60 votes each and won easily, while Fernandes who secured 50, officials said.  
Mallya, backed by 27 MLA-strong JDS, was elected for the second time to the Upper House, thanks to the second preference votes of BJP MLAs which boosted his tally to 59. The UB group chairman polled 28 first preference votes. The candidate to lose was Congress' T V Maruthi, who got 23 votes.  
Considering the strength of respective parties, the victory of Naidu, Manjunath and Fernandes was a foregone conclusion and the fight was between Mallya and Maruthi.
The ruling BJP said the state unit had been asked by the party's central leadership to counter the Congress candidate and to support Mallya. "I am very happy that people have reposed faith in me", Mallya said after his victory. "I believe in accountability", he said, promising to do a "good job". PTI