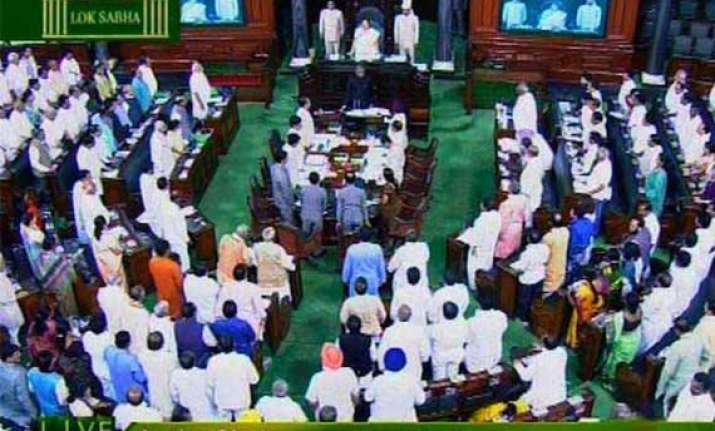 New Delhi: Opposition members in the Lok Sabha Thursday yet again raised the issue of change in syllabus of UPSC examination and the government assured them of an early decision in the matter.
Raising the issue during the zero hour, Samajwadi Party member Dharmendra Yadav claimed that police had unjustly baton-charged students who have been on a hunger strike over the issue.
"The Modi government claims to be in favour of Hindi language but where is the proof? The government had assured that it will be solved within one week but what is the government doing?"
Dharmendra Yadav asked the government to give a time-frame by which the issue would be solved.
RJD member Pappu Yadav said the protesting students were "sensitive" and knew their responsibilities well.
"This is not a question of only Hindi but all regional languages. If the students are protesting democratically, then why is the police action happening," he asked.
Replying on behalf of the government, Parliamentary Affairs Minister M. Venkaiah Naidu said: "The government has taken this seriously and the prime minister has himself taken this seriously and a committee has been formed to go into this. This is not a political or a partisan issue."
"I will convey the strong feelings of the entire house and see to it that an early decision is taken in this regard and the same is conveyed to the house," he added.
Civil services aspirants Wednesday night clashed with police and burnt two buses and a police booth during their continued protest in the capital to demand scrapping of the Civil Services Aptitude Test (CSAT) from the entrance examination.
Around 400-500 aspirants took out a candle march in Mukherjee Nagar area in north Delhi. They were walking towards the Bara Hindu Rao Hospital when police tried to stop them.
At least 50 students were detained and taken to a police station, while a few injured students were taken to a hospital.