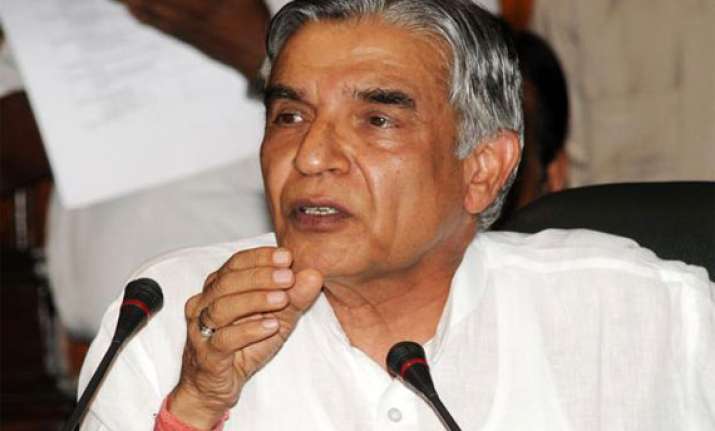 Moga, Feb 21: UPA government at the Centre never discriminated against Punjab and the state always got its due, Union Railway Minister Pawan Kumar Bansal has said, rejecting the Shiromani Akali Dal's often repeated charge.
"The UPA government at the Centre never discriminated against Punjab and in fact, it is lenient towards the border state and whatever is its share, it is never denied," Bansal told reporters here yesterday.
SAD, which is heading the coalition government in the state along with BJP, has often charged the UPA government at the Centre of discriminating against Punjab in disbursing grants and relief.
Canvassing for Congress candidate Vijay Kumar Sathi for February 23 bypoll here, he said a wrong precedent was set by SAD-BJP alliance which forced Election Commission to conduct bypoll following defection of Joginderpal Jain from Congress party to SAD in December last year.
The Minister said the Centre was serious about the security of girls in the national capital and on the guidelines of Verma commission, it would take up amendments in existing laws shortly.
He said the Centre was also serious about electoral reforms and the committee set up by the Centre in this respect is expected to submit its report within two months.
He alleged SAD had tried its best to pull down the UPA I Manmohan Singh government on the nuclear issue, but failed.
He criticised alleged deteriorating law and order in Punjab and referred to the incident where a police officer was killed when he objected to teasing of his young daughter.
No industrialist is keen to invest in Punjab in view of deteriorating law and order situation, he claimed.
Bansal appreciated the state of economy and financial position of Haryana and said the Congress government was doing its best for the welfare of weaker sections.