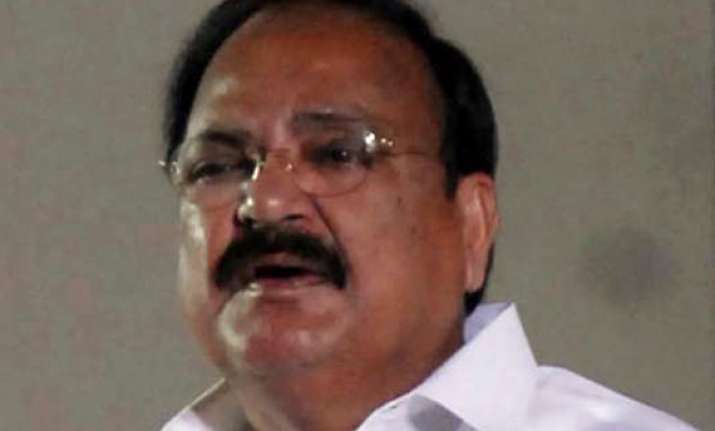 Kolkata: Describing the Congress-led UPA (United Progressive Alliance) as a "complete failure", the BJP said the central government has survived courtesy the CBI and a few parties who indulge in "double speak".
"UPA government has survived courtesy the CBI and 'double speaking' parties. These parties talk and work against the government during the day and bail it out in the evening," senior BJP leader M. Venkaiah Naidu said here Friday.
Referring to the Mayawati-led Bahujan Samaj Party and the Mulayam Singh Yadav-headed Samajwadi Party which have been providing outside support to UPA, Naidu said these outfits along with the Congress would be finished in the 2014 general elections.
"The writing is on the wall for the Congress. And those supporting it must realise the public trust in them is eroding and this duality of their politics will take them the Congress way which will be wiped out in the next elections," said Naidu.
Observing that UPA has been a complete failure, Naidu accused it of taking decisions like the creation of a separate Telangana state with an eye to the next Lok Sabha elections.
"They have been sleeping all through the last nine-and-half years. But with elections approaching, they have woken up and are taking important decisions like Telangana and the food security bill.
"They feel these will help them but the people are now aware of how Congress has betrayed them. The country under UPA has been lagging in all respects," said Naidu.
Asserting that his party will come to power, he accused UPA of spending large amounts of public money on publicity campaigns, aimed at "hiding its failure and lacklustre performance".