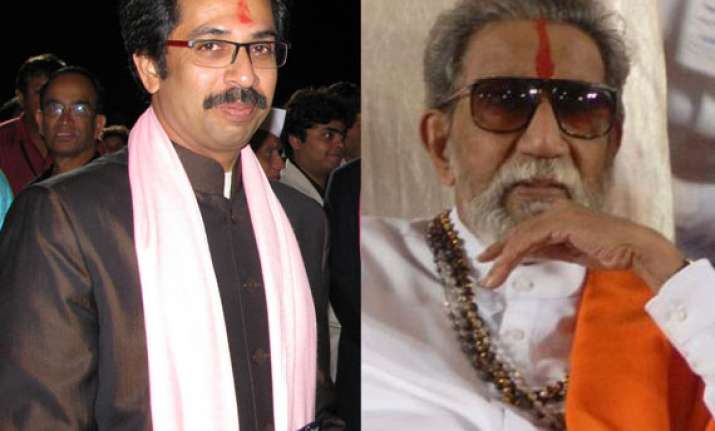 Mumbai, Nov 3 : Shiv Sena executive president Uddhav Thackeray will undergo another angioplasty  at the Lilavati Hospital on Sunday, a senior Shiv Sena leader said.
Uddhav will be admitted to the hospital early Sunday morning, after which doctors will perform the angioplasty. 
51-year-old Uddhav had undergone a first angioplasty in July after doctors found multi-vessel blockags.  
 Cardiologists Matthew Samuel Kalarickel and Ajit Menon had used eight stents to clear some of the blockages. 
On Friday Uddhav  Thackeray  told reporters: "I am going to follow all the phases of my medication.  There is no cause for worry." 
Meanwhile, Udhav Thackeray has scotched rumours about the health of his 86-year-old father Bal Thackeray , the party supremo. 
Uddhav said: "Everybody is worried about the health of the Shiv Sena chief, even I am… he is under medical treatment." 
He was speaking after a meeting of party MPs and MLAs on Friday at Sena Bhavan, the party headquarters in Dadar.  
"Things are not as alarming as our opponents imagine them to be. The Shiv Sena chief will answer these things in his no-holds-barred style," added Uddhav.  
"This is natural (party cadre being worried about Thackeray's health). The Shiv Sena chief is like god for the Shiv Sainiks and they are more worried about him than themselves,'he said. 
Uddhav  said, visits by his estranged cousin and Maharashtra Navnirman Sena chief Raj Thackeray and former Shiv Sainik and incumbent PWD minister Chhagan Bhujbal to the Thackeray family residence of Matoshree on Thursday had sparked worries.  
Uddhav added that Raj had called up Matoshree on Friday to get updates on Thackeray's health.  
He also ruled out a link between Thackeray senior's health and the meeting of the Sena's elected representatives.