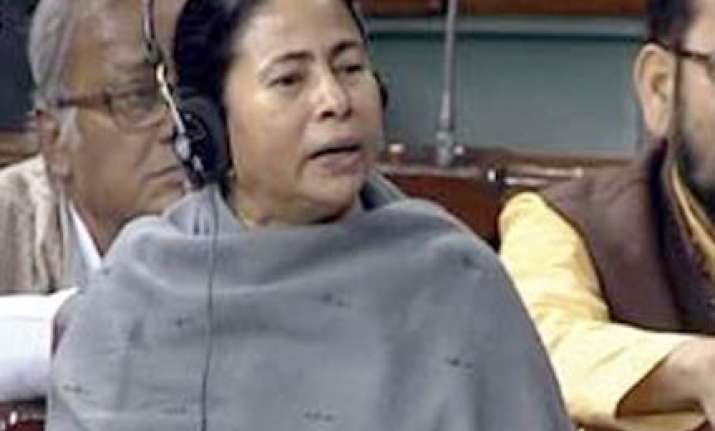 Railway Minister Mamata Banerjee, who is opposed to fuel price hike, on Mondaysaid Trinamool Congress would remain in the UPA and continue to raise 'people's concerns', while warning detractors that their efforts to break the alliance with Congress would not work.
"Some are trying to create confusion over our alliance (with Congress). I request them that they should not try to create confusion over our alliance. We will remain in the UPA government, while continuing to raise people's concerns on various issues," the Trinamool Congress chief told a Bengali TV channel here without naming anyone.
Stating that the party stood for the poor and could not support the hike in prices of fertilisers and fuel, she said "the rise in prices of petrol when the people are already suffering from the price hike of essential commodities will not be proper.
'I have already urged the Prime Minister and Soniaji requesting for a roll back in the fuel price hike as it will create difficulties for the common people. It is not a matter of a quarrel," Banerjee, the Railway minister said.
Banerjee also opposed the decision to withdraw the service tax exemption for transport of goods by Railways which, she said, would drain Rs 6,000 crore from its coffers.
She said she had written to Union Finance Minister Pranab Mukherjee and hoped that the service tax on Railways in the budget would be withdrawn.
 "I have written to Pranabda requesting him to reconsider the decision and I hope he will withdraw it." PTI