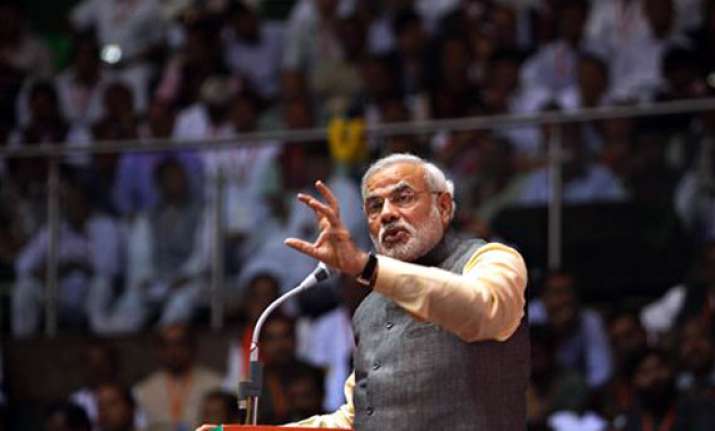 New Delhi: "Pehle shauchalaya, phir devalaya",  said Hindutva icon and BJP's Prime Ministerial candidate Narendra Modi Wednesday.
Speaking at a function organised here for the youth, Modi said he dared to say so even though his image as a Hindutva leader did not allow him.
"I am known to be a Hindutva leader. My image does not permit to say so, but I dare to say. My real thought is-- Pehle shauchalaya, phir devalaya' (temple first, toilet later)," he said.
The Gujarat Chief Minister's comment could well stoke a controversy from within his party and sister organisations, which are keen to rake up the "temple issue" again ahead of next general elections.