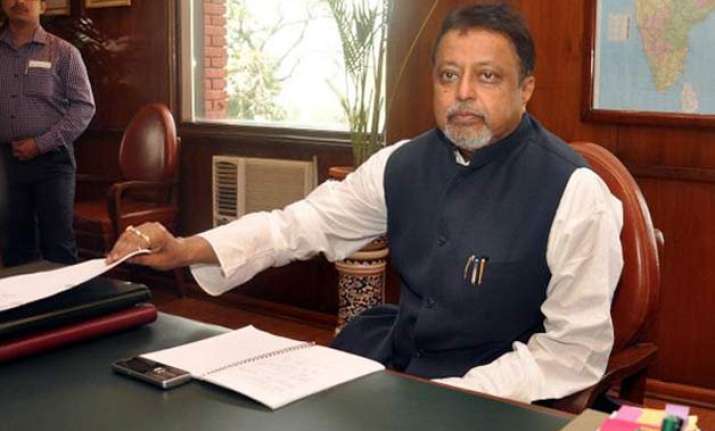 New Delhi: TMC and Mamata Loyalist Mukul Roy has been stripped of the post of Chairman of TMC Parliamentary party. On Friday, the party decided to name eminent quizmaster Derek O'Brien as the new Chairman.
He was later found meeting BJP's Arun Jaitley and Rajnath Singh, giving rise to speculations that he may be planning to join the BJP. However, TMC working committee meeting is scheduled to take place tomorrow, where the final decision will be taken.
Known to be the second in command of the party, Roy has been at the loggerheads with the party supremo Mamata Banerjee.
The growing distance between Mukul Roy and the party leaders became evident he attended the Parliament, but did not stay back to listen to the speeches of any of the party members. The party members too seemed to ignore his presence.
Lately, Banerjee had clipped Roy's wings by appointing party MP Subrata Bakshi, additional all India general secretary, in an organisational reshuffle on February 14.
Former Railway Minister Roy had fallen out with Mamata after his interrogation by the Central Bureau of Investigation (CBI) in connection with the Saradha ponzi scheme that duped million of small investors.
Mukul Roy, a founding member of Trinamool and closest aide of Mamata didi, Roy had distanced himself from the party and shied away from attacking the BJP after his questioning by CBI. Roy had been instrumental in Trinamool's stunning electoral victories in recent years but in the recently held by-poll to Bongaon Lok Sabha and Krishnaganj Assembly constituencies, he played a very little role.
Yesterday, an influential party leader and former state minister Humayun Kabir was expelled on disciplinary grounds following his rant against TMC chief Mamata Banerjee. He had questioned Banerjee for projecting her nephew Abhishek Banerjee as her successor instead of Mukul Roy.
Trinamool has also suspended its MLA from Suri, Swapan Kanti Ghosh, on disciplinary grounds after he staged a demonstration in the Assembly premises alleging misappropriation of funds meant for central projects.