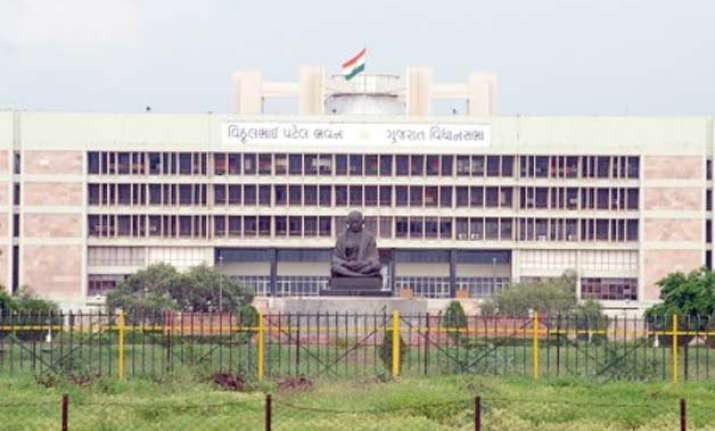 Ahmedabad:  The three-day monsoon session of Gujarat Assembly starting tomorrow is expected to be stormy, as the Congress will would be trying to corner the government on the agitation of Patel community, corruption, the law and order situation among other issues.  
No official business will take place tomorrow as the House will pay homage to various leaders who died recently, including the former President APJ Abdul Kalam, sitting MLA from Surat Raja Patel and former Gujarat finance minister Sanat Mehta.
"On the remaining days (27th, 28th) various bills, resolutions and notices would be tabled," Health minister and state government's spokesperson Nitin Patel said.  
In all nine bills will be tabled in the House.  Leader of Opposition Shankersinh Vaghela said the session should have been at least five-day-long to address the state's issues properly.
"On August 27, we will stage demonstration inside the House and corner this government on corruption, the poor law and order situation and aimless governance. On the last day, we will bring a resolution asking the government to come clear on the issue of reservations," said Vaghela.  
"During today's business advisory committee meeting, we learned that government will table two bills to amend the present land laws. This seems like an attempt to keep the industrialists happy by offering them agricultural land. We will form a strategy to corner government on this too," said Vaghela.