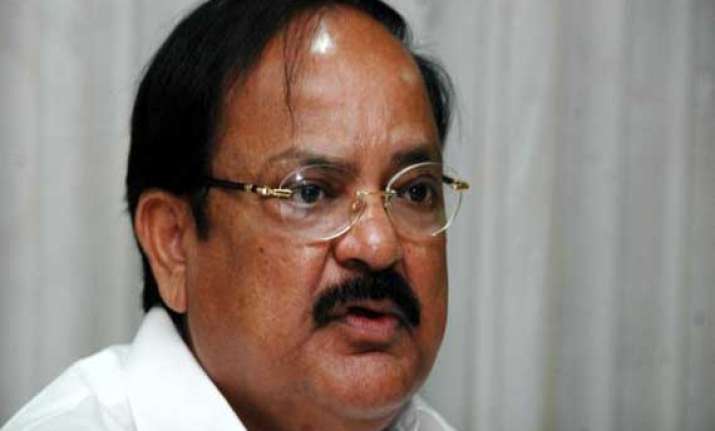 Vijayawda(AP): Stating that the Third Front has no policy or commitment, senior BJP leader M Venkaiah Naidu today termed the 'alternative' combination of parties as a "parking slot."
"The Third Front is only a parking slot. It has no policy and commitment. All the leaders from Third Front have an ambition to become Prime Minister and everyone of them has his own agenda," Venkaiah said while addressing party workers here.
Eleven Left and secular parties yesterday came together claiming to be the alternative and vowed to defeat both Congress and BJP.
The announcement was made after a meeting in New Delhi of the leaders of JD(U), Samajwadi Party, AIADMK, JD(S), Jharkhand Vikas Morcha and four Left parties.