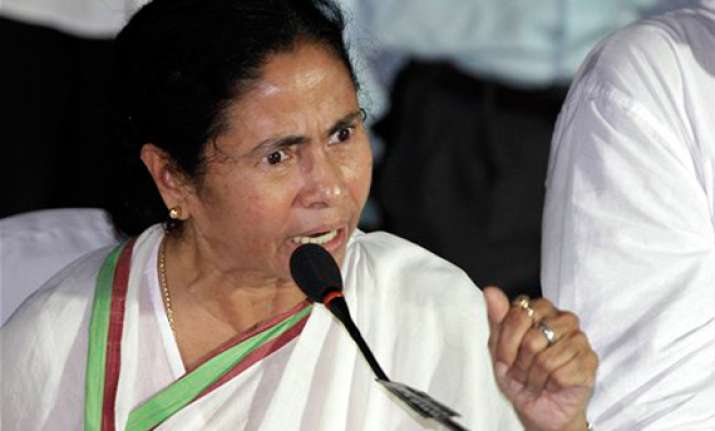 Kolkata, Feb 18:  West Bengal Chief Minister Mamata Banerjee Monday declared that her government will not allow forcible enforcement of the two-day shutdown called by central trade unions.
"We want to make it clear there will no shut downs in Bengal. Bengal will not remain shut, from schools and colleges to shops and offices, everything will remain open," she said at a public rally in South 24 Parganas district's Diamond Harbour, some 50 km from Kolkata.
Banerjee also said her government will compensate people if their properties are damaged during the shutdown.
"I humbly request all and sundry not to participate in shutdowns. I assure you that Trinamool Congress is with you, so rest assured I am your protector. If there is any damage to your shops or property, I will compensate you," she said.
"Do not fall trap to any provocation. Do not indulge in the politics of shutdowns. We will not allow shutdowns. If you do not support shutdowns, we will support you," she added.
Banerjee said shutdowns may yield political mileage, but they make the state and the people suffer. She cautioned that any one resorting to violence to enforce the shutdown will be dealt with strictly.
Central trade unions in banking, insurance, public sector undertakings, transporters and unorganised sectors have called for a two-day nationwide strike on Wednesday and Thursday to protest the central government's alleged inaction on price rise, privatisation, outsourcing, violation of labour laws and various other issues.