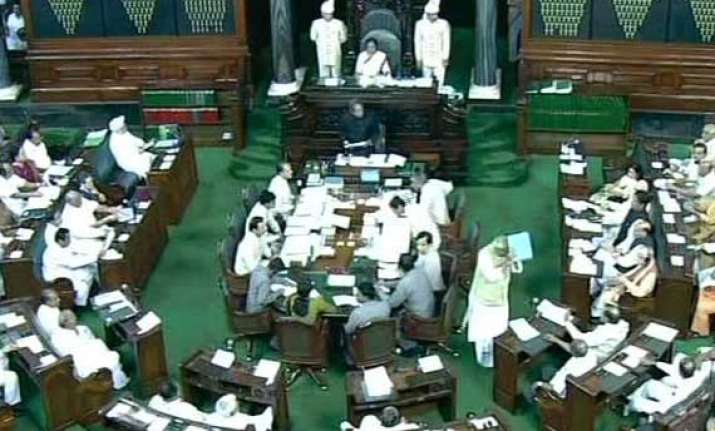 New Delhi: After the commotion is over, reporters present inside the Press Gallery, just above the Speaker's podium, have been able to piece together the sequence of events:
12 noon:
Speaker Meira Kumar enters Lok Sabha, greets members with folded hands. Sits down, and asks Home Minister Sushilkumar Shinde to introduce Reorganisation of States (Telangana) Bill.
12:01 pm:
As soon as the Speaker sat in her chair, TDP MP Venugupal breaks her mike, while other anti-Telangana MPs tear up papers. Marshal tries his best to fend them off.
12:02 pm:
As Shinde introduces the bill, the Speaker puts it to voice vote for introduction. Scuffle erupts in front of the Speaker's podium. Venugopal, with the broken mike smashes the Lok Sabha Secretary General's table glass. As other members tried to stop them, the scuffle continued. Suddenly, expelled Congress MP L Rajagupal takes out a bottle and sprays towards the members in circular motion. The House is abruptly adjourned and the Speaker hurriedly makes her exit.