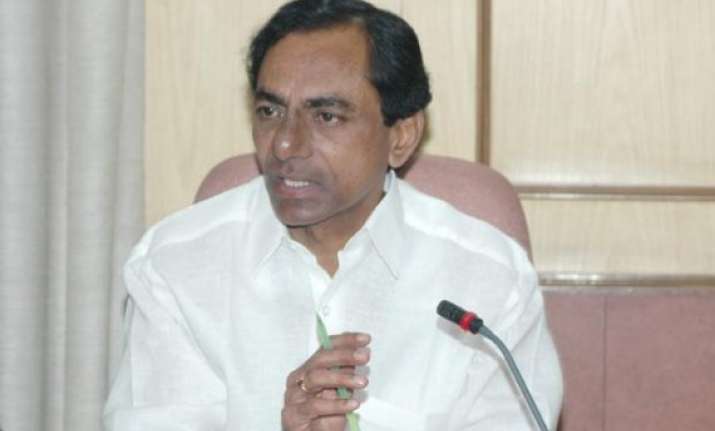 New Delhi: Assuring "full cooperation" to the Centre for restructuring the Planning Commission, Telangana has sought for sub-groups comprising Chief Ministers to deal with state specific issues like 'Left Wing Terrorism'.
Addressing a meeting convened by Prime Minister Narendra Modi to discuss future of the Planning Commission, Telangana Chief Minister K Chandrasekhar Rao today that primary role of the new institution should be that of a "Think Tank".
"For issues specific to a region or a few States, such as the 'Ganga Action Plan' or 'Left Wing Extremism', Chief Ministers of States concerned may be grouped into Sub-Groups to deliberate on issues specific to them," he said.
The "Think Tank" should minutely examine present and future implications of each policy proposal and the new schemes. "While the decision making will be done by 'Team India', 'Think Tank' should provide technical inputs and will act as a friend, philosopher and guide," he added.
Suggesting that a permanent secretariat with representation from each State may be put in place to assist "Team India" in its deliberations, he said that the Secretariat may seek policy briefs and expert advice from the proposed "Think Tank".
"The present plan cycle of five-years does not look beyond the short and medium term and the Plan gets prepared only after the completion of one or two years in the five year cycle," Rao said while underscoring that the initiative to make the states equal partners in progress and empowering them will make India a strong and vibrant nation.
The Telangana Chief Minister also observed that all transfers from the Centre may be based on the recommendations of the Finance Commission in the future.
"The platform that is now proposed will have to be effective to move towards the goal of cooperative federalism," he noted.