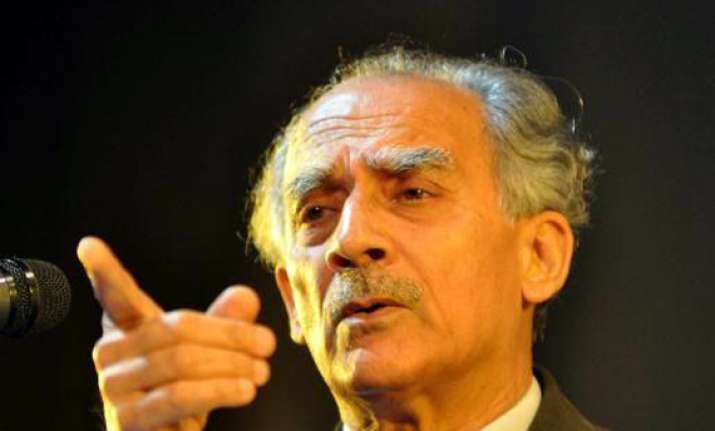 New Delhi: Arun Shourie, a key minister of erstwhile Vajpayee govt, wants the Food Security Bill to be stopped for restoring investor confidence and bringing  the economy back on track.
Speaking to a leading newspaper, the former minister said, "There should be clear signals for fiscal responsibility. That means no new announcement either by the prime minister or by the finance minister because their words are not being believed. The food security bill must be stopped forthwith, if you want investors to believe you are serious on this [fiscal discipline] count."
Sjourie expressed his displeasure with  BJP support to the Food Security Bill with some amendments.
"I am strongly opposed to going along [with the government] like this on reservations, NREGA and food security," said Shourie.
Shourie blasted the ruling UPA govt and Prime mInister Manmohan Singh for political paralysis and utter incompetence.
"It is an economic consequence of political paralysis. For the last five years there has been no competence at all. The core competence of Dr Singh [the Prime Minister] has been to pass the blame to others, whether it is the 2G scam or the coal block allocations. Now, in the current situation, the world crisis is being blamed," added Shourie.