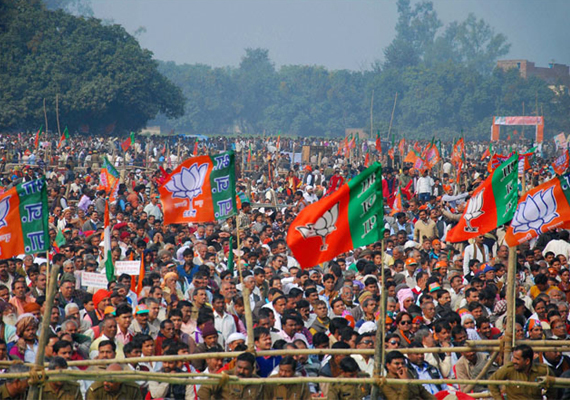 Varanasi: One of the oldest continuously inhabited cities in the world, Varanasi is also among the most sacred sites for both Hindus and Jains and has played a major role in developing Buddhism. It will now be BJP prime ministerial candidate Narendra Modi's electoral battleground.
Also known as Kashi or Benaras, Varanasi is located on the banks of the Ganga in eastern Uttar Pradesh and occupies a significant place in Hindu mythology and history.
Varanasi is overwhelmingly Hindu (around 80 percent) but Muslims constitute an estimated 12 percent of the population.
Steeped in tradition, Varanasi or Kashi is said to be the 'original ground' created by god Shiva and goddess Paravati. Hindus believe that to die in Varanasi brings 'moksha' or salvation.
English author and Indophile Mark Twain described Varanasi thus: "Benaras is older than history, older than tradition, older even than legend and looks twice as old as all of them put together."