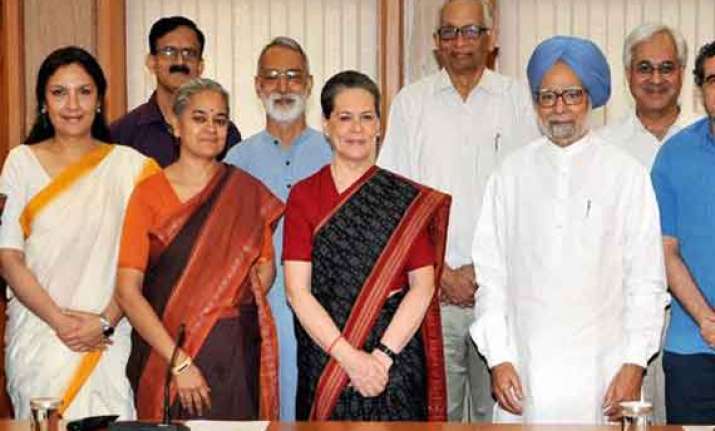 New Delhi: Congress president Sonia Gandhi Wednesday hosted a farewell dinner in honour of Prime Minister Manmohan Singh and lauded his contribution to the country.
A leader who attended the dinner said there were emotional moments as the prime minister went around and talked to party members with whom he worked closely over the last 10 years in running two successive United Progressive Alliance governments.
Congress vice president Rahul Gandhi was not present at the dinner held at Sonia Gandhi's 10 Janpath residence.
Official sources said Rahul Gandhi was not in Delhi and had met the prime minister last week to convey that he will not be able to attend the dinner. They said Rahul Gandhi had "already thanked" the prime minister.
The dinner was attended by union ministers, including P. Chidambaram, Kapil Sibal, Sushilkumar Shinde, A.K. Antony, Krishna Tirath, and Congress Working Committee members, including Digvijaya Singh and B.K. Hariprasad.