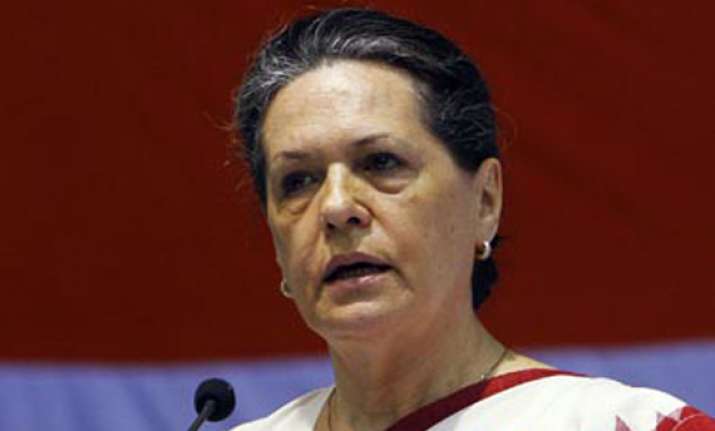 New Delhi: Congress president Sonia Gandhi wants to retire when she turns 70 in 2016 and this is what has prompted the party to give a 'bigger role' to her son Rahul Gandhi, says a book.
In an updated version of his book "24 Akbar Road" (Hachette India), journalist-writer Rasheed Kidwai says the Congress has been rattled by the senior Gandhi's decision.
According to Kidwai, the Congress president shared her mind with senior party colleagues Dec 9, 2012 -- her last birthday.
"Stunned by the announcement -- after all, hardly any Indian politician ever retires -- nervous party leaders requested her to let Rahul 'take charge'," the book says.
"Efforts to persuade the 42-year-old Rahul began but the (the) then (Congress) general secretary dithered. Prime Minister Manmohan Singh once again pointed at his repeated offers to Rahul to join the cabinet."