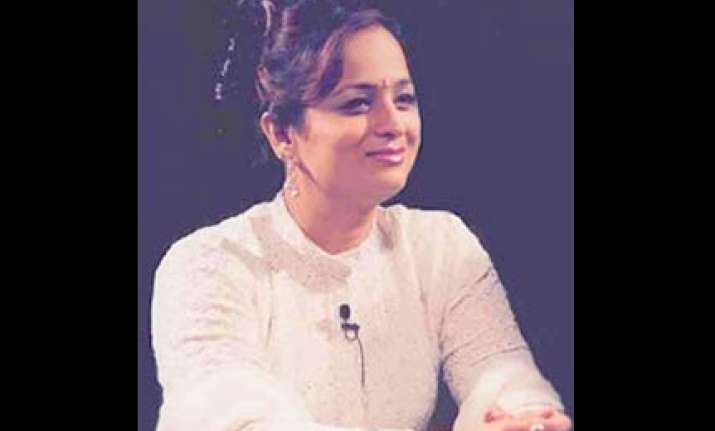 Smita Thackeray, estranged daughter-in-law of Shiv Sena supremo Bal Thackeray, on Thursday again expressed her desire to join Congress and hailed Sonia Gandhi as a great leader.
"I am an admirer of Sonia Gandhi and she is a great leader and I respect her a lot. If I get a call, I would definitely join the Congress," Thackeray told reporters outside Parliament. Ruling out any political motive behind her Delhi visit, she said, "I had come to Delhi to see Parliament. There is no political mission behind the visit."
Describing the women's Bill as a historic one, she thanked Gandhi for making it possible. "The Bill is a step forward for women's empowerment," she said.
To a question on why she is leaving Shiv Sena, she said "I was never in Shiv Sena. Till now I have not joined any political party. I am involved with social organisations."
Differentiating between her family and political career, she said, "I am fully entitled to my political future and take steps which I think are best for me." However, she said, "I have full respect for my father-in-law Balasaheb Thackeray."   Smita had created a flutter a few months back by giving an interview expressing her desire to join Congress.
In the interview she had praised both the Congress president and Rahul Gandhi. PTI