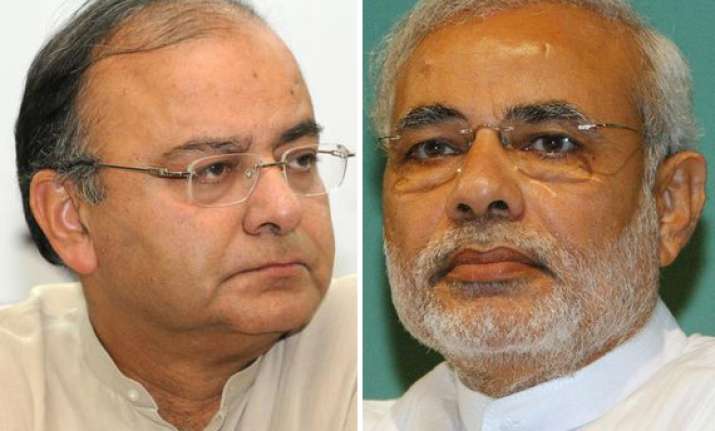 New Delhi, Dec 20: Leader of Opposition in Rajya Sabha Arun Jaitley today sidestepped questions about projecting Narendra Modi as PM candidate saying, "the situation in 2012 is different from the situation that will develop in 2014".
Jaitley said, media may write speculative stories, but the fact is that the situation in 2014 will be differnt from 2012. 
On the defeat in Himachal Pradesh, Jaitley praised Dhumal government's performance and described it as a "narrow defeat".  
On Modi's hattrick, Jaitley said,  Gujarat has been the national focus for the last several months, and BJP has won five elections continuously.