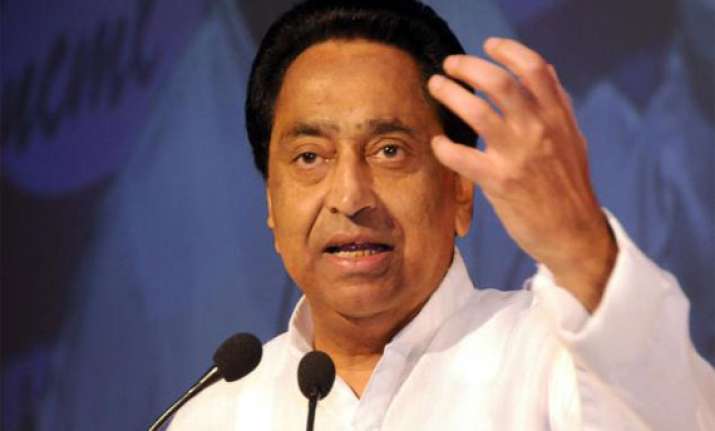 New Delhi, Feb 25: After the Congress, the government Sunday said Home Minister Sushilkumar Shinde had not apologised for linking the BJP and the RSS with terrorism but only expressed regret, which the opposition party had accepted.
"Well, it is regret. That is the word that has been used," Parliamentary Affairs Minister Kamal Nath told CNN-IBN news channel in an interview.
After Shinde expressed regret Wednesday over his controversial remark made while addressing a Congress conclave in Jaipur in January, Congress spokesperson P.C. Chacko Thursday said the home minister's statement was factually correct.
The Congress said the regret was issued to let parliament function as the Bharatiya Janata Party (BJP) had vowed not to let it run till Shinde apologised.
While the BJP accepted Shinde's statement, the Rashtriya Swayamsevak Sangh (RSS) rejected it.
According to Kamal Nath, Shinde had used the word "BJP" but has clarified that he did not mean any political organisation.
"If it has inadvertently or advertently been construed to mean that, he said 'I express regret'," he said.
Seeking to distinguish between Shinde's remarks and similar comments made by former home minister P. Chidambaram, Kamal Nath said: "The difference was Shinde used the word 'BJP' and Mr Chidambaram had not used the word 'BJP'."
The parliamentary affairs minister said that the home minister's regret was discussed with the BJP leaders.
"There was a discussion and some text was worked out. Some text was discussed (with BJP). They said this was enough... they said he should say this. This was not a text like putting a comma and a fullstop," said Kamal Nath.