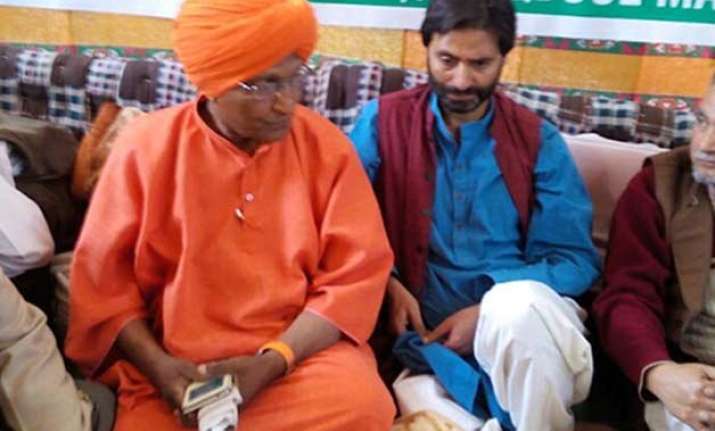 Srinagar: Police today afternoon arrested Jammu Kashmir Liberation Front (JKLF) chief Yasin Malik who was on a 30-hour long hunger strike against the government's supposed rehabilitation programme for Kashmiri Pandits. 
Malik was protesting against state government's decision to provide land for a composite colony of Kashmiri Pandits in the Valley.
"We won't allow separate colonies for Kashmiri Pandits. We want them to stay with other communities," Malik said.
In his 30-hour long hunger strike, Malik was joined by former Anna Hazare aide Swami Agnivesh.
At present, there are about 62,000 registered Kashmiri migrant families in the country, who have moved from the Valley to other places after the state was rocked by militancy in 1989.
Earlier, authorities placed several separatists, including moderate Hurriyat Conference chairman Mirwaiz Umar Farooq, under house arrest even as a strike called by hardline Hurriyat leader Syed Ali Shah Geelani over killing of two youths in an army operation earlier this week evoked a partial response in some parts of Kashmir.