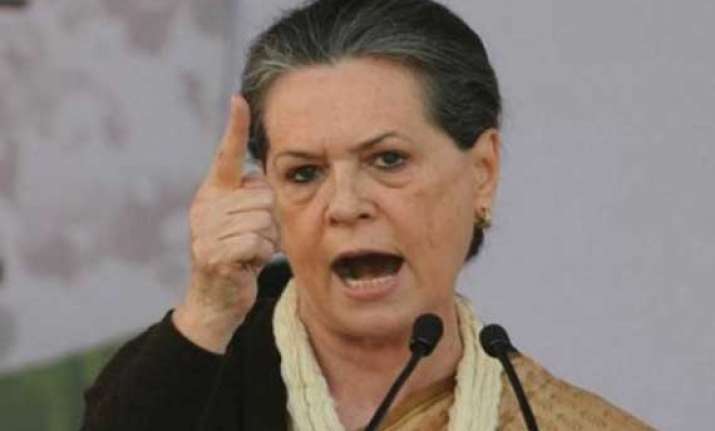 Barnala: Launching a scathing attack on Akali-BJP government, Sonia Gandhi today charged ruling regime in Punjab with involvement in illegal activities like drug smuggling.
"BJP Akalis are filling their pockets. They are now indulging in every illegal work like drug smuggling, sand mining, goond tax," she said while campaigning for Congress candidate Vijay Inder Singla from Sangrur seat.  
Accusing the ruling regime in Punjab of failing in curbing growing drug menace in the state, she said, "youths in Punjab have become addicted to drugs. Your government is not concerned about it at all."
Combative Gandhi also chastised Punjab Chief Minister Parkash Singh Badal for not taking adequate steps to contain this menace.
"Yeh Badal sahib Garajna jaante hain barasna nahin jante (Badal knows how to talk loud but does not deliver)," she said adding, "They (SAD-BJP) forget everything after securing power".
Congress President also accused ruling party of its misrule which led the state on the verge of facing bankruptcy.  
"Punjab has now turned bankrupt under Akali-BJP regime.  This government cannot pay salary for three months. Old age persons are not getting pensions," she alleged.  
Congress led UPA government implemented sixth pay commission and even constituted seventh pay commission for government employees, while listing out Centre's achievements.