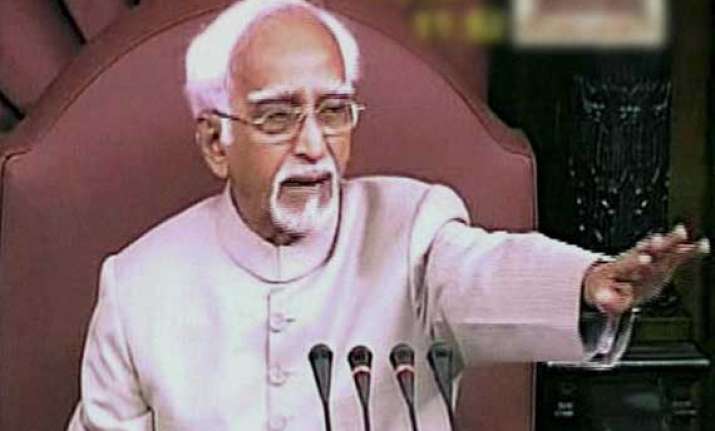 New Delhi: "Can we not respect the dead even?" asked an anguished Rajya Sabha Chairman Hamid Ansari on Thursday as he deplored the disruption by members of a discussion on the death of a student from Arunachal Pradesh in Delhi last week.
Meanwhile, uproar over Telangana statehood issue and plight of Tamil fishermen further disrupted proceedings in the Rajya Sabha, leading to two adjournments before lunch.
As soon as the House met for the day, members from different political parties demanded a discussion on the death of Nido Taniam after he was beaten up in the national capital last week. Chairman Hamid Ansari agreed to it.
When Ravi Shankar Prasad (BJP) rose to speak, AIADMK members rushed to Well demanding a discussion on the arrest of Tamil fishermen by Sri Lankan authorities.
TDP members also came rushing to the Well opposing bifurcation of Andhra Pradesh.