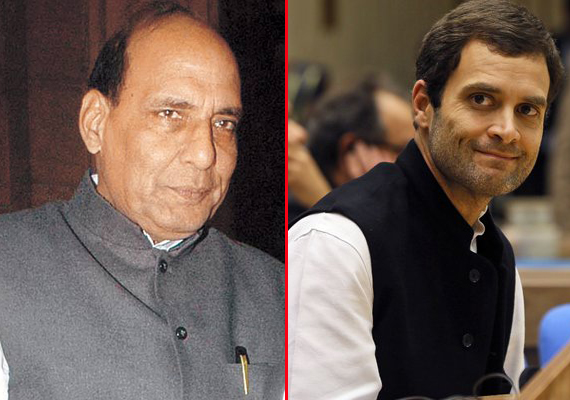 New York, Jul 26:  BJP President Rajnath Singh today challenged Congress to declare its prime ministerial candidate before losing sleep over the nominee of his party.
"Will the Congress dare announce who will be the prime minister candidate before the general elections?" he said addressing members of the India-America Chamber of Commerce here.
Claiming that there are too many contenders for the job in the Congress Party -
Sonia Gandhi
,
Rahul Gandhi
, Manmohan Singh, P Chidambaram and other unnamed dark horses, Singh said Congress leaders and workers are confused as to who would be the next prime minister if their party returns to power.
He said his party followed democratic principles in the selection of campaign committee and there was consensus unlike in the dictatorial Congress party.
"Did we have any problem when we named senior leader L K Advani as Prime Minister Candidate in 2009 and did we had any issues when Atalji was made prime minister in 1999. Congress is now trying to divert the attention of the people from its scams and failures," he said.
Singh asserted that there are no differences whatsoever in the choice of BJP's prime ministerial candidate and it will be a smooth sailing.
"The BJP is to bring out a vision document on the state of economy with the help of experts and will be made public end of next month. The document will highlight what we will do in the areas of infrastructure, heavy engineering, manufacturing, energy and technology," he said.
Turning to the state of economy, he said India is now facing a serious financial crisis of grave magnitude despite the fact that no one in the global economy can ignore India.