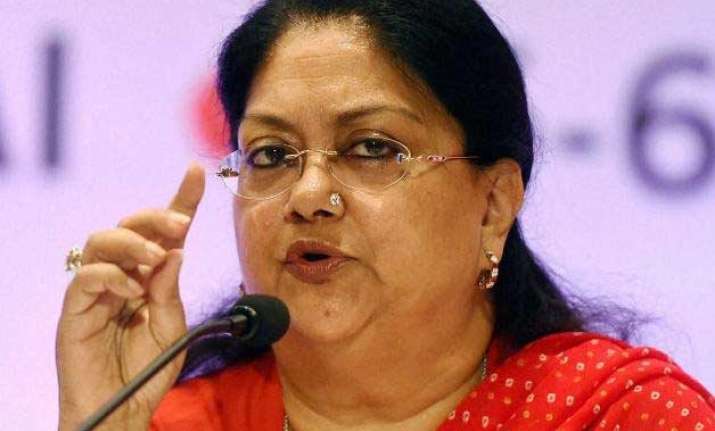 Jaipur:  Chief Minister Vasundhara Raje today said Rajasthan should have pro-active policing for peace, harmony, and for a better coordination and unified approach in the state.
For peace and harmony, a better coordination and unified approach was needed between the district administration and the police leading to pro-active policing, Raje said in her concluding remarks at the joint session of Collectors and SPs conference Raj.
"With the pro-active policing, then the public would feel secure," she said.
Focusing on the need of pro-active policy, she asked the officials to hold timely meetings with different communities and conduct regular field tours.
She said the government was making efforts to present Rajasthan as a role model for investment. For this to happen, maintenance of law and order was the top priority, she said, adding, peace and harmony was imperative in view of the proposed Resurgent Rajasthan Partnership Summit as well.
The chief minister asked the administrative and police officers to hold joint tours and inspections and hold public meetings for disposal of petty disputes at the local level itself. She emphasized that it was must for the officials to hold night-halts in the field.
She further stated that even if a person dropped in late for the public hearing, when the scheduled time was over, his or her grievance should be heard and well-addressed.
Raje asked the officials to prepare Disaster Management Plans for different districts and ensure preparedness for its implementation.
She suggested conducting regular mock-drills for disaster management as per the standard procedure in order to seek response time to deal with an eventuality.