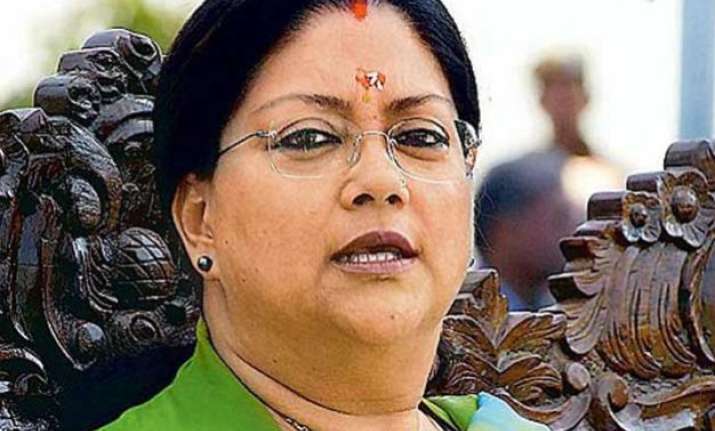 Jaipur: The Bhartiya Janta Party (BJP) is racing ahead in Rajasthan civic elections.
Elections were held for 129 civic bodies including 113 Nagar Palikas, 15 Nagar Parishads and 1 Nagar Nigam.
Out of 104 civic bodies for which trends are available, BJP is leading in 62.
Congress is distant second and is leading in 25 civic bodies. Others are ahead in 17 civic bodies.
The BJP has emerged victories in elections for Ajmer Municipal Corporation.  Out of 60 wards, BJP has won 31, Congress 22 and Independents 7.
The results will be a big relief for Chief Minister Vasundhara Raje Scindia who was facing corruption charges in Lalitgate.
However, in a personal setback for the Chief Minister,  the opposition Congress has won two civic bodies in Jhalawar, her assembly constituency.