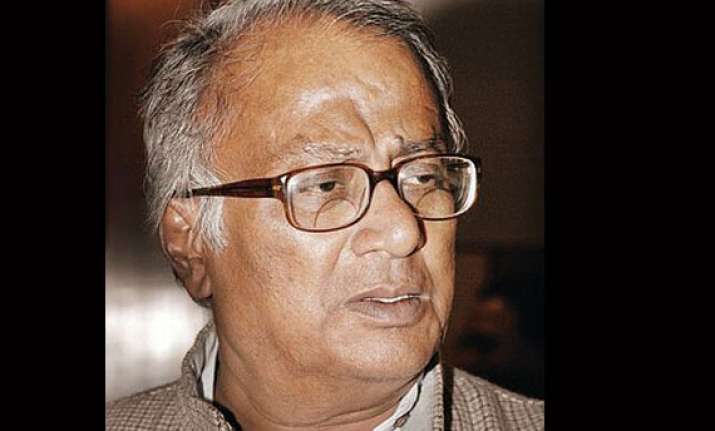 New Delhi, Feb 26: West Bengal's ruling Trinamool Congress, the Congress party's estranged ally, Tuesday slammed the railway budget, alleging it was directed towards "killing the projects" initiated by party chief Mamata Banerjee, who was then the railway minister.
"This is an anti-people, anti-poor and direction-less budget," said Trinamool MP Saugata Roy.
"The budget has only one direction that is how to kill projects, started by the Trinamool Congress railway ministers, especially with regard to West Bengal. Bengal has been singled out with an effort to kill all the projects in the state. Ultimately it will harm the railways as a whole," Roy told reporters here.
The Trinamool leader alleged that a "drastic" cut was made in allotting funds for ongoing Metro rail expansion project in Kolkata.
"The Kolkata Metro is the only Metro under Indian Railways. As far as the new extension of the Metro railways is concerned, the cut has been drastic. Noapara-Airport-Barasat is the project of Rs.2,300 crore, but only Rs.17 crore has been allotted. Airport-New Garia is a project of Rs.3,900 crore, but only Rs.25 crore has been allotted," he said.
Roy also charged Railway Minister Pawan Kumar Bansal with allotting a nominal fund for Dakshineswar-Barrackpore Metro extension project.
He took a dig at the union ministers from Bengal for "failing" to secure sufficient funds for the state's projects.
"It is unfortunate that there are three half ministers from West Bengal, who have been given a very small lollipop. If they have any self-respect, they would know how to protest against the injustice," he said.
The Bharatiya Janata Party's West Bengal state unit also alleged that Bengal did not get "anything" from this year's rail budget, saying it was a "political budget".
"This year, the state's Metro railway projects have not got anything. It is a concern. This is an attempt to stall ongoing projects here," state BJP secretary Rahul Sinha said in Kolkata.